South Florida for short term rentals is only getting more popular. It is the southernmost region of the state of Florida and one of the best areas in South Florida to visit. This may have a lot to do with the fact that Florida has become a twelve month market to travel to. More people are choosing to stay in an Airbnb in South Florida, enjoying a bit of relaxing time in a warm climate. Short term rentals are residential units that can be booked for a short time. Airbnb is the most trusted name and a market leader for those who want to experience something different than the traditional hotel. Airbnb management benefits by having short term rentals in five of the best areas in South Florida for Airbnb. 
Visitors Often Prefer AirBnb for Short Term Stays
If you have a property in South Florida, chances are, you will do very well renting out your place all year long. Many people appreciate staying in a home or condo around their favorite areas like Miami and Fort Lauderdale. They have more living space and usually there is a kitchen, living room, and outdoor area. Families will appreciate being able to spend time together at short term rentals in ways they might not if they're staying in a small hotel suite. As an Airbnb manager, you have the opportunity to help your visitors create the best stay possible. This is another aspect of what makes Airbnb so popular. Airbnb management can help price your accommodation so you can maximize your annual income from your property. Here are some of the most popular places for short term rental in South Florida.
Miami
Miami is set up for fun of all kinds whether you want to relax on the long stretch of sandy beaches or take tours with the family. You can take a tour to the everglades, enjoy sophisticated boat tours on the ocean or enjoy golfing. Go to Little Havana or check out the design district, which is all easily accessible thanks to the transit infrastructure. This exciting city boasts warm weather all year, which makes it a great destination for short term stays anytime.
Miami Beach
Miami Beach is one of the most popular short term rentals areas in Southern Florida. The main draw is the wide golden beaches that run for miles. This Florida island city is made for tourism and it's an easy place to relax for a few days. Best areas in South Florida where Airbnb management benefits include around the North Shore Open Space Park, South Beach, and Ocean Drive. South Beach hosts the wealthy and famous while short term rentals are scattered around with varying prices. Visitors to Miami Beach can appreciate the museums and galleries as well as murals, street art, and the Art Deco architecture. 
Fort Lauderdale
Fort Lauderdale gets a lot of short term rentals that are attracted to the stunning beaches and boating canals. The city is set up for tourism with a strip that runs right along the oceanside highway. There are plenty of restaurants, boutiques, bars, and luxury hotels all within close distance to one another. An Airbnb manager who has a home in this area can take advantage of the constant influx of tourism. The city offers interesting attractions like the International Swimming Hall of Fame and the Hugh Taylor Birch State Park where visitors can walk the trails and visit the lagoon. Fort Lauderdale became a destination long ago because of the beaches, arts, culture, and events. The shopping is fantastic at Las Olas Boulevard, there are gondola rides on the canals, and there's a stunning historic riverfront. Read about the short term rental regulations program in Fort Lauderdale.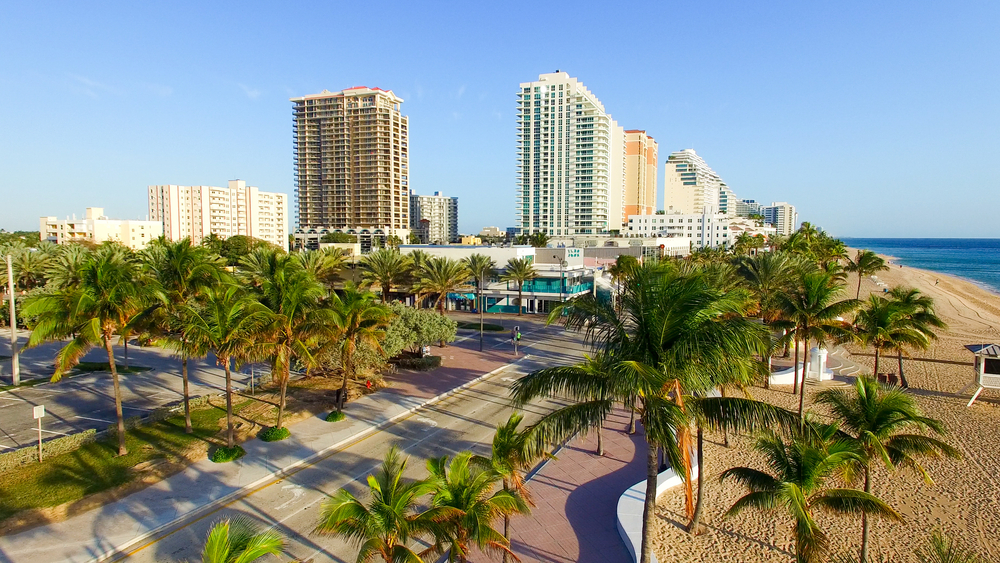 Pompano Beach
An Airbnb manager will find that plenty of people want to stay in the peaceful, small town vibe of Pompano Beach. This city is north of Fort Lauderdale but offers a more serene backdrop well known for their welcoming sandy beaches, and clear, warm water. Pompano Beach is said to be Florida's Warmest Welcome. It sits on the Gold Coast of Florida and the beaches aren't crowded. There are some great restaurants scattered around but Pompano Beach is ultimately the spot to go when you just want to relax by the seaside. Divers also enjoy this area with the offshore coral reef, wrecks, and dive sites.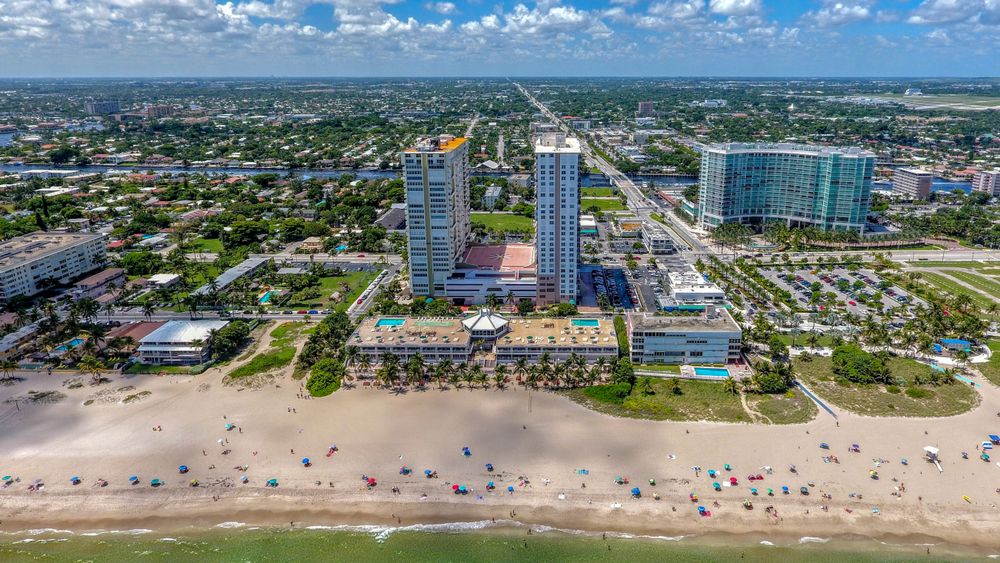 Hollywood
Short term rentals at Hollywood Beach have always been popular. Here, you get that feeling of "old Florida," with beaches that face out to the Atlantic Ocean. It's a great outdoor destination and visitors can enjoy skating, cycling, walking, and riding foot pedal buggies along the boardwalk that's lined with seafood eateries, motels, hotels, and tiki bars. There are free concerts going on and kids can enjoy the waterside park. There are plenty of attractions to keep visitors busy with a fantastic resort living vibe. Many say that Hollywood Beach is by far the best Broward County beach. If you are Airbnb management, you'll find that you'll see a constant flow of visitors looking for short term rentals here.