The High Demand for Short Term Rentals in British Columbia
British Columbia (B.C) attracts over 6 million travelers every year. They come for the nature that is abundant here. People can ski and whale watch on the same day. While most people fly into Vancouver, taking a road trip around British Columbia is common. British Columbia Airbnb management can succeed even in the most rural areas. People come to BC to get away from it all so wherever your Airbnb is located, it will still be high in demand.
British Columbia is massive so people will have to move around a lot to take it all in. That means there are a lot of people moving around the province all the time. It's not just international travelers that come here. People from all over Canada will visit BC for its pristine beauty and British Columbians will also visit other areas of the province as there are so many microclimates. 
The West Coast of BC is on the water but there are also areas where wine grows in drier climates. As BC is the mildest province in Canada, people will also come here during months where it's freezing cold in their own province. Of course, people also come for the world class skiing from all over the world. There are plenty of ski hills all over the province and it's also possible for expert skiers to enjoy the luxury of heliskiing.
Some People Prefer an AirBnb for Short Term Stays
Staying at an Airbnb British Columbia makes more sense to many travelers nowadays. In rural areas and small towns in BC, the hotel options aren't spectacular. Oftentimes, they're dated and don't offer many amenities. These small towns will often attract expats that create their own Bed and Breakfast. Many of these established and popular homes have turned into Airbnb management properties. No matter where visitors are planning to stay in BC, they'd rather have the space an Airbnb British Columbia offers.
People often want a kitchen, living room, dining room, and separate bedrooms. They would rather have the exclusivity of their own place with the ability to cook in their own kitchen and socialize comfortably. The more space and amenities offered, the more you're going to find that night's book up. It's a better alternative to a hotel, especially for families. The best Airbnb management companies in the area probably knows all the best locations off the beaten path. This is another reason that Airbnb British Columbia has become higher in demand no matter where it's located. People are happy to rent out a whole home or full condo when coming to BC.
Five Best Cities in British Columbia an Airbnb Manager Should Know About
Vancouver
Vancouver is where most visitors are going to start when they come to BC. It's where the international airport is and it's the largest city in the province. Vancouver boasts high end boutiques, fantastic cuisine from all over the world, and many attractions. You can go to one of the many beaches, walk the seawall, go to Stanley Park, and enjoy the Vancouver Aquarium. It's a safe city and offers a variety of different experiences from the seaside of Coal Harbour to the historic Gastown. They have a large Chinatown and a vibrant LGBT community. There are many annual festivals here that can boost your Airbnb business like the Festival of Lights, Gay Pride Weekend, and the Chinese New Year. Airbnb management in or near the downtown core will find that their property is high in demand all year round.
Victoria
Victoria is on Vancouver Island and people visiting here will have to take a ferry from Vancouver or fly over on a floatplane. Victoria is a small city but it's the capital of BC. Vancouver Island is beautiful and has a lot to offer with Victoria being a good jump off point. The city of Victoria is stunning and set right on the water. There is a lot of old buildings and small alleyways that give it a European feeling. You can sit on a bench eating fish and chips while smelling the fresh, sea air. There is high tea served at the Fairmont Empress every day, which is in homage to the Queen of England. 
Victoria has incredible day trips for whale watching, island hopping, and floatplane tours. The colonial past is shown in the Victorian architecture in the main part of the city. Enjoy the gardens around the city and take in a horse drawn buggy ride while viewing the roses. It's mild here year-round and many will come during the off-season so your Airbnb will be in demand often. There isn't a lot of real estate near the center of the city so if you have a property, it will likely always be booked.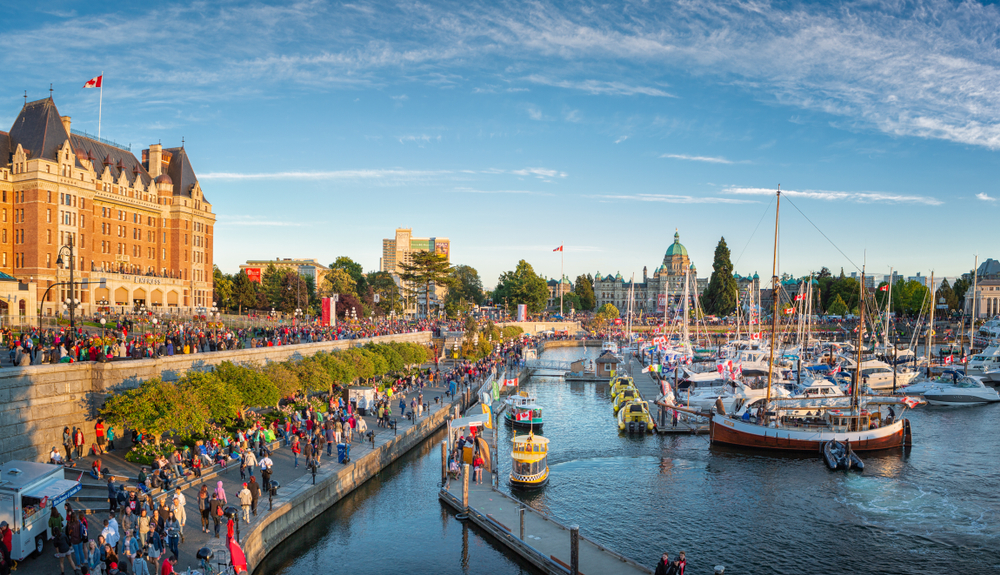 Whistler
Whistler is arguably the number one ski resort in North America. We say arguably because it changes every year with the main competitor being Vale, Colorado. Nonetheless, with over 65,000 hectares of skiable terrain, it's a world-renowned spot. The village of Whistler is quite new but was quickly developed to be the world-class ski resort it is today. For an Airbnb manager, you'll be happy to know that it's become extremely busy throughout the year thanks to mountain biking. 
It's a place of elegance and the main village and walkways were designed to look like a Swiss village. There are incredible award-winning eateries and quaint little shops along the way with the mountains towering over. Even for those who don't ski, it's a place where the wealthy come to see and be seen. Many stars come here for ski trips or quiet weekends away. If you have an Airbnb in or around the village, it's common to have a three-day minimum for the demand of the area. In the winter, your ski-in-ski-out property will be full and it's not uncommon to ask for a 7-day minimum.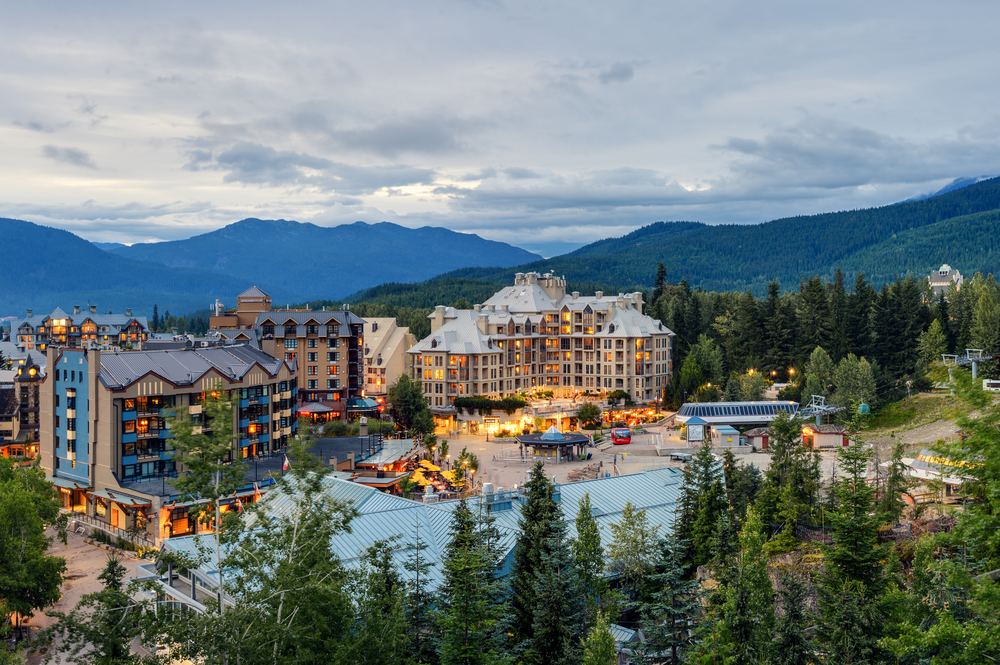 Kelowna
Kelowna is in the heart of Okanagan Valley in BC and sits on Okanagan Lake. It's a well-known spot for summer getaways. There's a boating lifestyle here and if your Airbnb is on or near the lakeside, it will be in high demand. Kelowna is hot in the summer with a lake lifestyle that attracts people. In the winter, visitors come here to ski Big White. While it's not as big as Whistler, avid skiers and snowboarders love the powder and wide slopes. 
Kelowna attracts the wealthy and it shows with the restaurants and boutique stores that can be found in the village. This is one of the areas of BC that enjoys the proper climate for wine to grow so there are more than 20 local vineyards in the area. It's a popular place to experience luxury wine tours and tastings. Airbnb management can rent out their property all summer long and insist on minimum night's stays. In the wintertime, there are visitors looking for convenient places to stay and ski. Kelowna is a popular playground for solo travelers, couples, and families.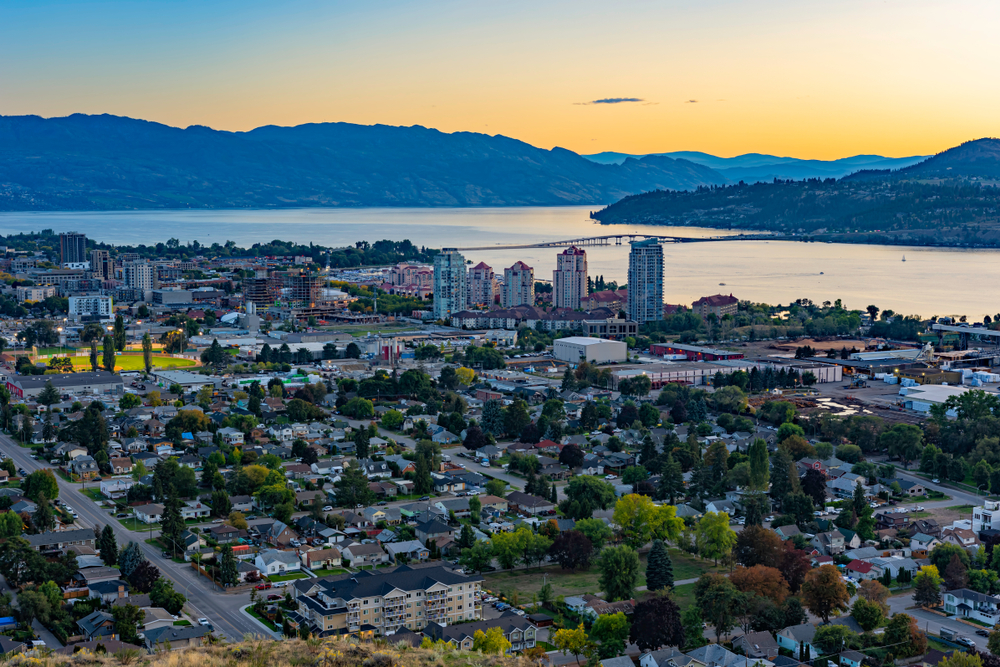 Tofino
Tofino is one of the gems of British Columbia. There are a few ways you can get here and despite its location, it's still a must-see for anyone coming to BC. Sitting on the very tip of the peninsula, it's a place where you can take in the wild scenery of all kinds. There are lakes, inlets, and ancient rainforests. In the summer, it's packed full of people coming to enjoy the seaside while taking in surfing lessons. This is the most popular spot to surf in BC. There are some nice attractions near Tofino like the Coombs Goats on the Roof Market. This market sells local goat cheese, meats, and delicacies while also selling European food. Cathedral Grove is another must-see while you're in the area. It's an old growth rainforest you can walk through and the trees are spectacular. 
Meanwhile, in Tofino, you can enjoy West Coast cuisine like fish tacos to die for at Tacofino or lunch at the Wickaninnish Inn while watching people surf. Taking a boat tour in the area will get you close to whales and allow you to see the many stunning little islands just out of town. Surfers come here all year round, wearing wet suits to withstand the colder months for the bigger waves. It's a friendly relaxed town that's a perfect getaway and sits on the Pacific Rim National Park Reserve. There are many quaint local West Coast art galleries like the Roy Vicar's gallery. It's an unbeatable spot for the whole family or for a romantic weekend. As there's little real estate right in Tofino, any Airbnb is high in demand. It seems like there's never enough accommodation to meet the demand of this special part of Vancouver Island.