The High Demand for Short Term Rentals in Washington State
If you are searching for the best cities in Washington state for Airbnb, you're in the right spot. Washington State is full of natural beauty with a variety of landscapes for all types of travelers. Millions of tourists visit the state every year for the adventure it encompasses. As an Airbnb manager, you might be part of someone's journey as they trek through the Pacific Crest Trail. Maybe it's a family coming to whale watch. There are three national parks here that bring visitors from all over as well. It's a place of wonder with Mount Rainier, a sleeping volcano, lush landscapes within the Hoh Rain Forest, and the stunning Olympic Peninsula. For those who love the romance of the sea, they come to enjoy the San Juan Islands and Puget Sound, which is great for whale watching. Continue reading to find out the best cities in Washington State for Airbnb.
While there are plenty of natural attractions to allure people to Washington State, there are also some fun man-made attractions. Smaller cities offer charm and culture while Seattle is the cultural hub and a great place to jump off for a day trip or weekend getaway. Many visitors will visit the area multiple times because there's simply not enough time to take in all the state has to offer. As an Airbnb manager, you'll find that you have repeat customers who love the area as much as you do.
Some People Prefer an AirBnb for Short Term Stays
When people come to visit Washington State, your Airbnb may be just what they're looking for. Firstly, residents of Washington are well known for being friendly and hospitable. In a way, guests get insider knowledge they wouldn't have access to when staying at a hotel. Generally, visitors are going to want more space than what they get at a hotel. Your short term rental management property may be desirable to a more high-end tourist when you offer certain amenities.
If your Airbnb property has a full kitchen, space for dining, separate bedrooms, a living room, and other areas of space, you have the opportunity for good annual revenue. People are willing to pay more for spacious apartments and homes that offer privacy and exclusivity. With so many tourists from varying backgrounds, you're going to see a good flow of revenue. While Washington doesn't see the year round travelers that warmer states do, it's still mild and for those on the East Coast, Washington is a good weekend getaway. Nature lovers, families, and couples on a romantic weekend often come for the natural beauty here. Whether your Airbnb is in the middle of downtown Seattle or off the beaten path, you're sure to see a good stream of income throughout most of the year.
Five best cities in Washington state for Airbnb an Airbnb Manager Should Know About
Seattle
Seattle has a lot of unique features to it and many of the attractions are within walking distance of the downtown core. You have stunning views of Puget Sound and Lake Washington while enjoying attractions like the famous Pike Street Market. It's a fish market with flair made famous in part by the guys throwing fish from one side of their stall to the other. Nearby is the original Starbucks, all right beside Puget Sound. You can smell the ocean air here. 
There is a great jazz scene with well-established venues like Jazz Alley that class up a night out. Boutique and mall shopping is in its own district, not far from the Space Needle. This is probably the most iconic attraction in the city. It sits on 74 acres, which also has a monorail, parklands, museums, and restaurants. Art lovers can enjoy exhibitions, art installations, and the glass artworks at Chihuly Garden.There are plenty of theater performances here as well. This region is well known for arts, culture, museums, sports, and big events. Needless to say, Seattle attracts millions of tourists annually.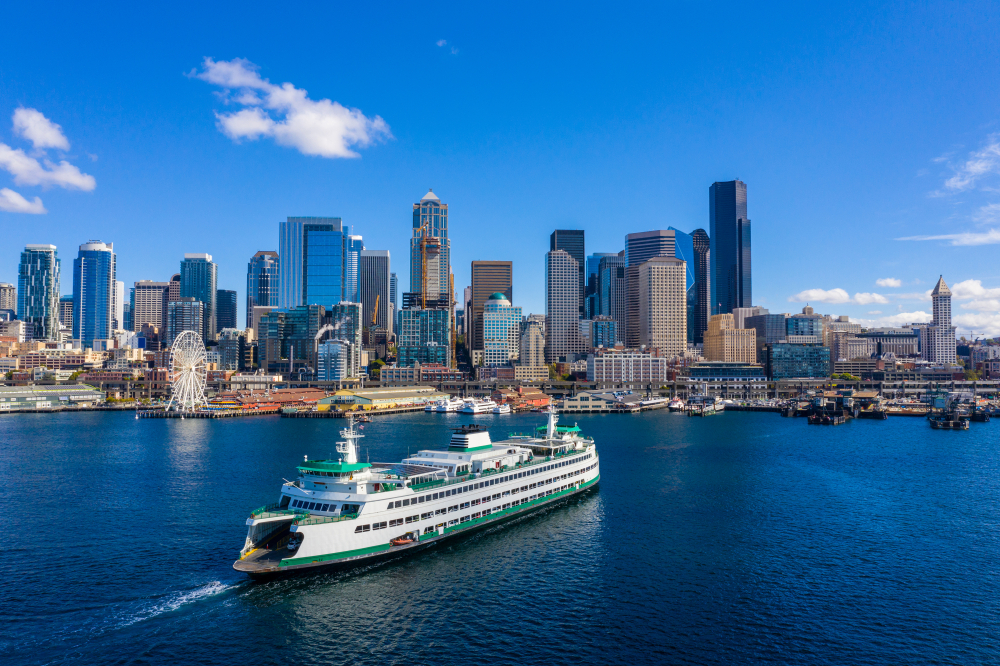 Kirkland
Kirkland isn't far from Seattle, which makes it a great destination. It's got a lot of waterfront to it and gives off a relaxed vibe. Tourists visiting come here for the serene experience and outdoor recreation. There is art, dining, and boutique shopping with wineries and restaurants. There are annual events that put your Airbnb short term rental in high demand. These events include musical performances, athletic games, outdoor concerts, art gallery opening, and wine festivals.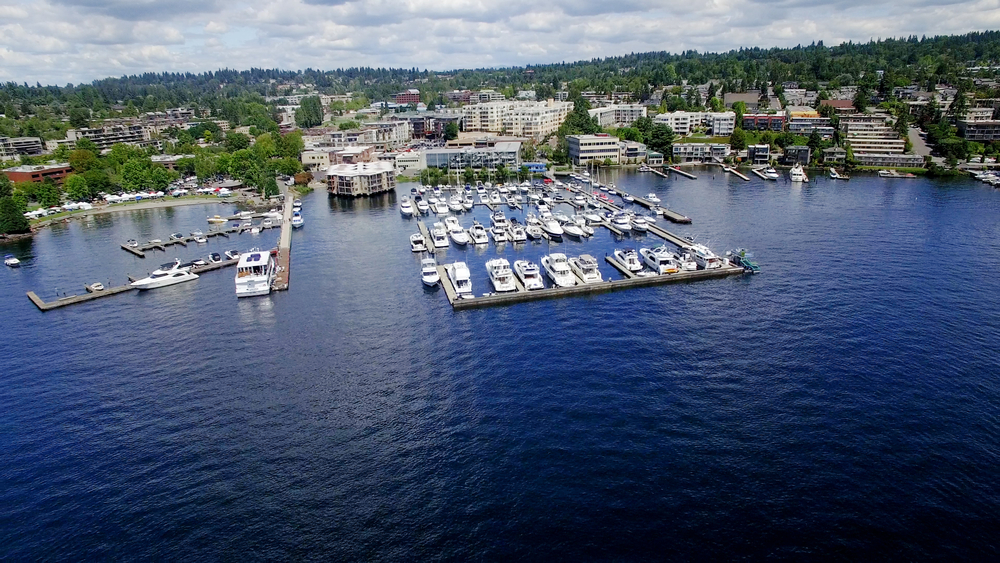 Mount Vernon
Mount Vernon is located in the heart of Skagit County and offers some great attractions that bring visitors here. The Skagit River has one of the largest watersheds on the west coast with a delta. There are working farms and wildlife refuges here with the flats being a popular place to bird watch. It's well known around Washington State to be one of the best spots for bird watching. 
Mount Vernon is incredibly quaint with its historic riverfront town where visitors can enjoy the shopping, including the farmers market. People enjoy the Tulip Festival in April and the Highland games in July. During the autumn months, visitors enjoy the Autumn Harvest. Attractions here include the Roozengaarde Display Garden, Little Mountain Park, and Schuh Farms.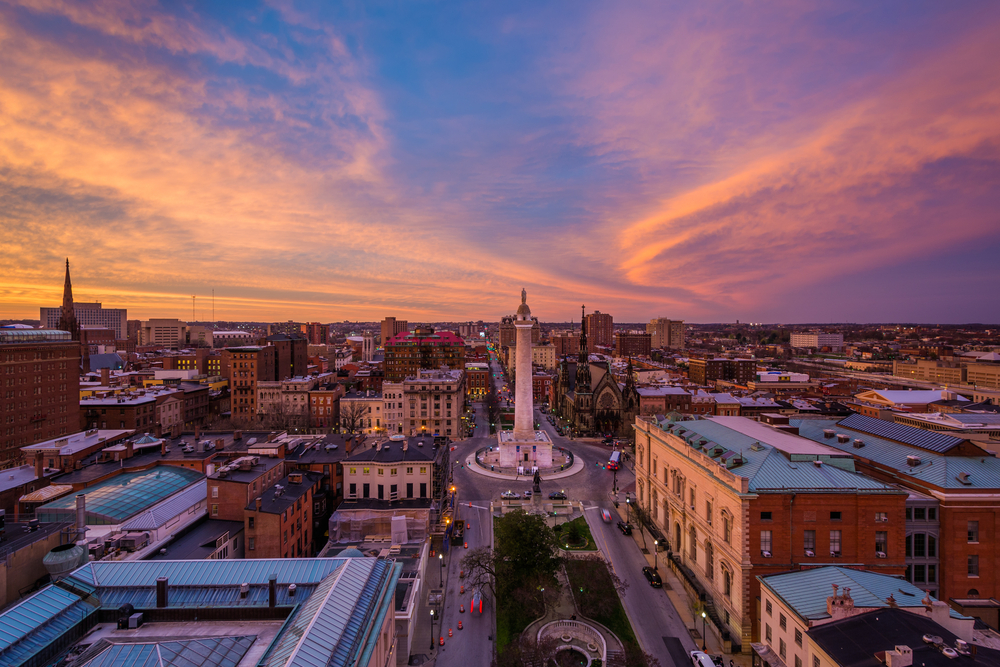 Bellevue
Bellevue is well-known for the shopping, especially for the Canadians that come to shop for the weekend. There are fantastic outlet malls, high end boutiques, and much more. There is also natural beauty for the outdoor lovers. There are plenty of people looking to stay at an Airbnb when they're visiting here for a short time. Bellevue feels like a big city but has a small town feel to it in that it's very safe. It has seen a lot of growth over the years and is becoming more of a modern city. It is the gateway to the Puget Sound as well so visitors will be coming through on their way to ocean adventures. 
Bellevue Arts Museum offers contemporary art and there's some great attractions for kids as well like the KidsQuest Children's Museum. Throughout the city, you can see over 120 works of public art. While there might be a lot of manmade fun like malls, there are also over 100 parks. These parks have different amenities like indoor swimming pools, golf courses, skating areas, tennis courts, and beaches.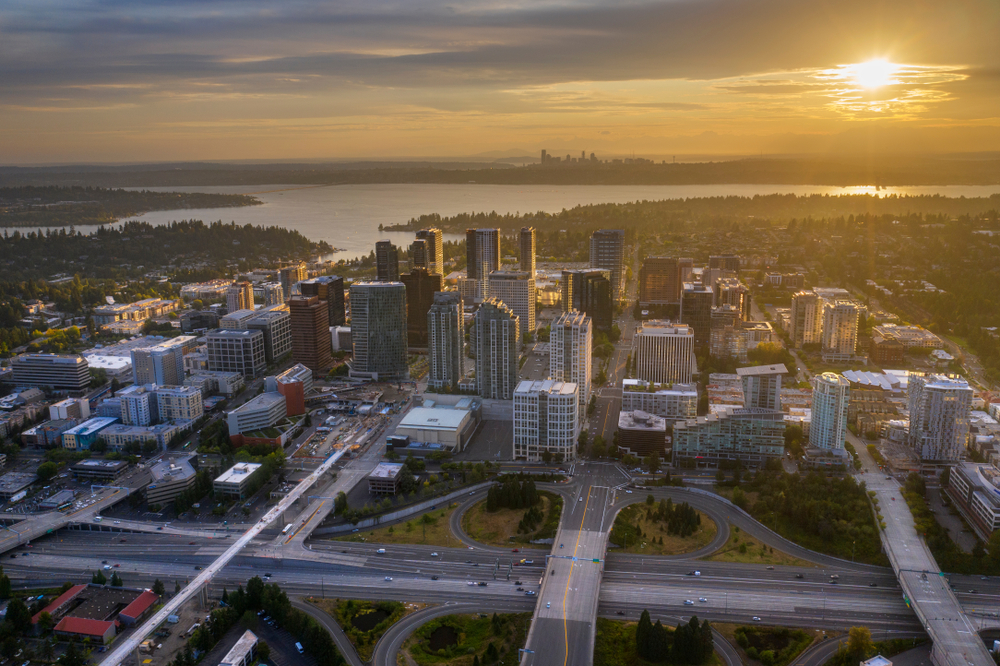 Redmond
Redmond is known for its diverse culture with events going on all the time. There are visitors coming here all the time for all that it offers. This is the home of SpaceX and Microsoft and is known to be the hub for technological innovation. This can bring an influx of tech workers from time to time who pay premiums for a short term stay at an Airbnb. There is a lot of surrounding nature as well with great shopping and dining. 
Redmond has a historic downtown where people can enjoy shopping at small boutiques. There is also the Redmond Town Center, which is an open-air shopping complex. There are constantly new restaurants opening up that offer a creative dining experience. Redmond is well located 30 minutes from Seattle and 10 minutes from Bellevue. They have quite a few parks with a variety of trails. Redmond is a great family getaway so larger Airbnb management properties with multiple bedrooms are widely sought after.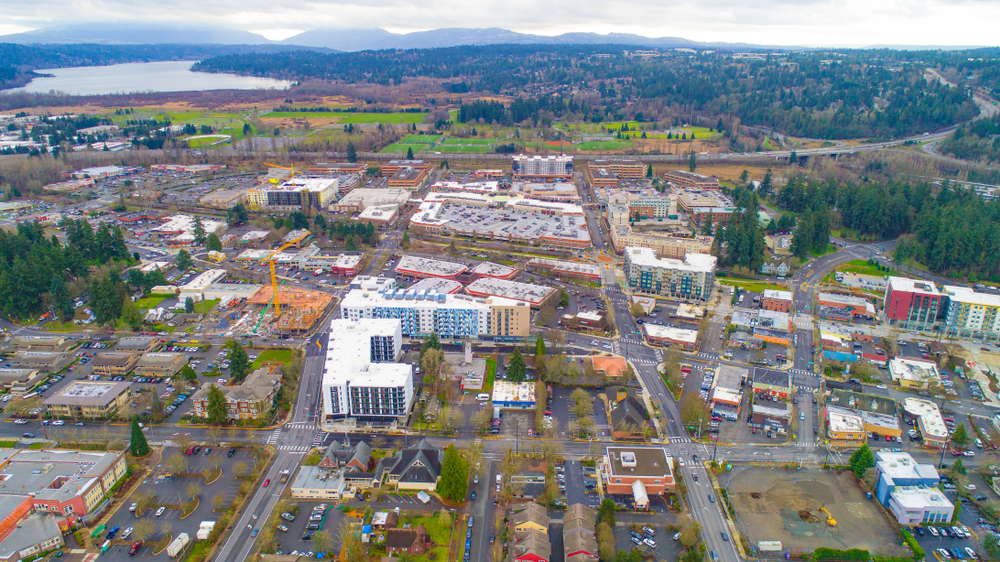 The above are the 5 best cities in Washington state for Airbnb. To get more information about our Airbnb management services, you can contact us.