The High Demand for Short Term Rentals in Vancouver
Vancouver is a stunning city with fresh air, views of the spectacular North Shore Mountains, and the Pacific Ocean right at your door. Though a small city, it attracts wealthy people because it's a natural paradise. While you have all amenities here, it has a laid-back West Coast feel. International visitors and friends from across the border come here for the luxury, outdoors, and serenity. Vancouver is the main hub for people going to Vancouver Island or heading up to the famous Whistler/Blackcomb for epic skiing. Continue reading to find out the best neighbourhoods in Vancouver for Airbnb.
Annually, Vancouver is seeing over 6 million international travellers. This includes nearly 4 million from the US, 1.3 million from the Asia Pacific and around 600,000 from Europe. People that come here enjoy quiet past times like walking the 13 km seawall that goes right through Stanley Park. Going through Gastown to see the old part of the city is recommended and waiting to see the steam clock blasting on the hour in Gassy Jack Square is a must. There are a variety of well-established eateries with some of the nicest sushi you'll ever eat. 
Vancouver is multicultural so people can enjoy going into areas and experiencing something completely different like the large Chinatown for example. Vancouver has fantastic high-end shopping with a huge Holt Renfrew. In the shopping district, there is Hermes, Louis Vuitton, Burberry, and a variety of high-end Italian boutique shops. Some of the best neighbourhoods in Vancouver for Airbnb are just a mere 10-minute walk away from each other. The peninsula sits on is small and full of nature right in the core of the city.
Some People Prefer an AirBnb for Short Term Stays
The Airbnb scene is alive and well in Vancouver with many visitors seeking out the opportunity to stay in a condo in ideal areas of the city. Vancouver is a safe area with a good community feel and by staying in preferred areas of the city, visitors have excellent access to everything. Families and couples alike would rather stay in a condominium or apartment because there's more space available. Parking is expensive and inconvenient in certain areas of Vancouver and when there's parking available with the residence, it's a major plus.
An Airbnb apartment near the downtown area allows people the extra space they want beyond a small hotel room. Amenities that visitors are looking for include a washer/dryer, dishwasher, full kitchen with stove and oven, a living room, dining room, and separate bedrooms. As Airbnb management, we have seen that the loft apartments available with views of the sea are especially sought after. Visitors will often look to an Airbnb manager to help them with details about Vancouver. Having that local knowledge is an asset among itself. If you are searching for the best neighbourhoods in Vancouver for Airbnb, you're in the right spot.
Five Best Neighbourhoods in Vancouver for Airbnb an Airbnb Manager Should Know About
Yaletown
Yaletown has an interesting history and what started as a place to renovate old warehouses has now become the city's trendiest area. There are many old red brick buildings that were updated and transformed into unique spaces. There is easy access to the seawall down to False Creek. There are many large glass towers that offer luxury apartments in state-of-the-art living spaces. There are designer shops and high-end restaurants here with a great atmosphere. There are luxury cocktail lounges with award-winnings cocktails.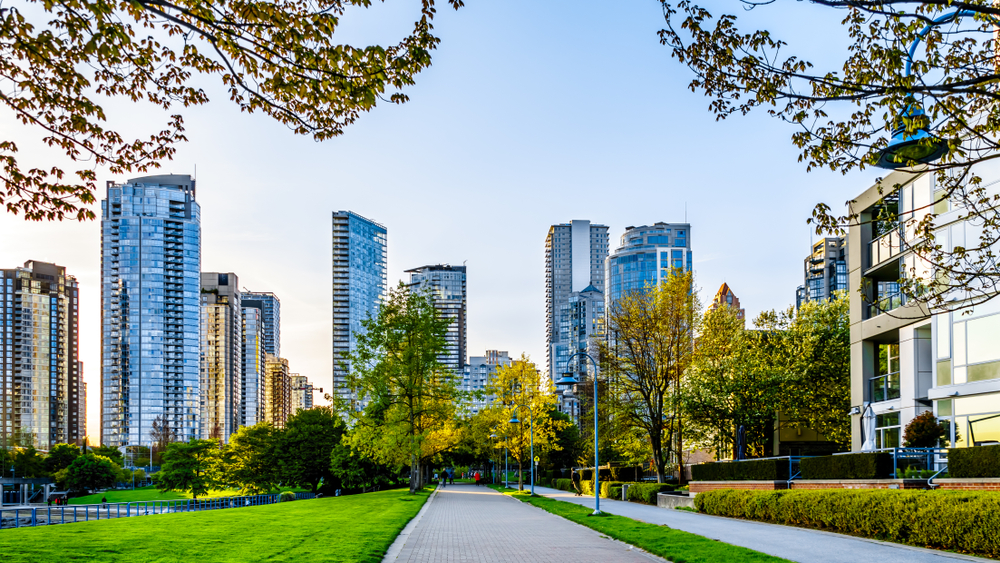 West End
The West End starts beyond Burrard street and once you're here, it's a totally different experience from the hustle and bustle of the downtown core. The area spans down to Stanley Park and it's possible to see harmless woodland animals throughout the streets here. There is beach access to Sunset and Second Beach as well as a beachfront pool. Outdoor lovers can bike along the seawall, check out Stanley Park and book a time at the tennis courts in the area where the Great Blue Herons have their nesting grounds. Visitors are one with nature here and it's an exclusive area as it's only 4 square miles. The streets are lined with old oak and chestnut trees and there are little coffee shops scattered throughout the neighbourhood.
The West End is also the heart of Vancouver's LGBT community, Davie Village. As an homage, there are rainbow flags on lampposts, the crosswalk, bars, and restaurants. There are plenty of incredible restaurants along Davie Street. For shopping, you can enjoy the lower part of Robson Street and Denman Street. The properties here vary and you can see through the years the different regulations for building. For example, during the early years of this area, buildings couldn't be more than 4 stories high. Then it became 7 stories and in the '80s, you can clearly see those restrictions were set well beyond 20 stories. This quiet neighbourhood tells a beautiful story with old historic buildings as well. Visitors can rent bikes and rollerblades at rental shops on Denman to do the full loop or Stanley Park.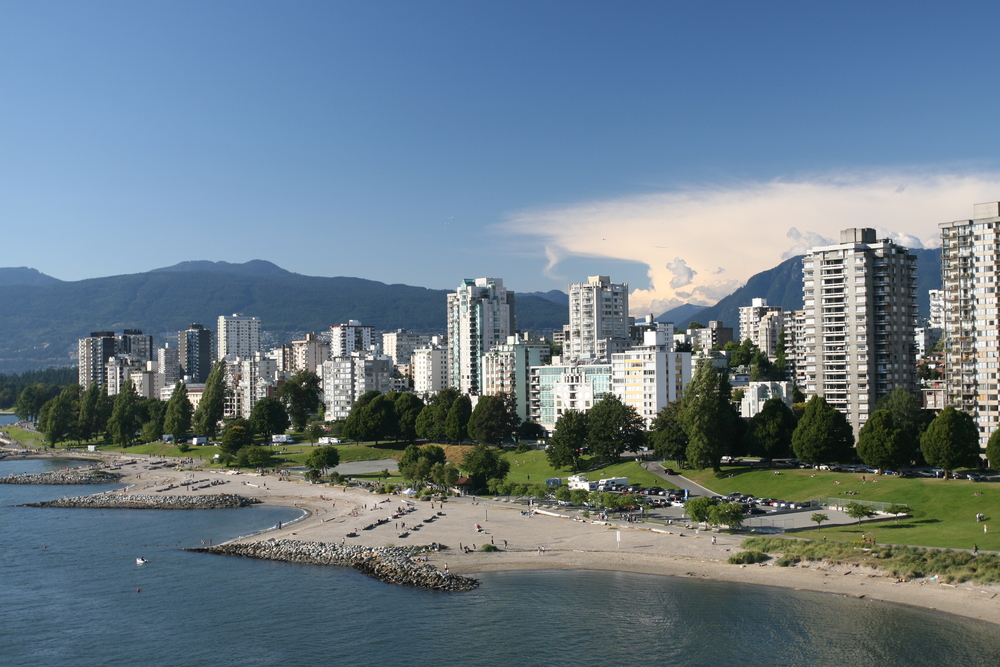 Coal Harbour
Coal Harbour is close to the downtown core and is on the other side of the peninsula. There is a feeling of old wealth with a beautiful, old, exclusive yacht club. On a summer morning, you'll see athletes training as they row across the peaceful water. This area of downtown has a stunning sea walk all the way to Canada Place, which is the convention center and also where the cruise ships dock. It's where the elite call home as many of the condominiums overlook the ocean, luxury yachts, and the high mountains of the North Shore. 
If you have an Airbnb in this area, you offer guests quick access to the nicest stretch of the seawall and Stanley Park. They can make their way downtown easily and safely on the seawall, and the views are spectacular. Coal Harbour has some restaurants, cafes, and high-end grocery stores in the neighbourhood as well. There is easy access to the Vancouver Aquarium from here so it's a great spot for families.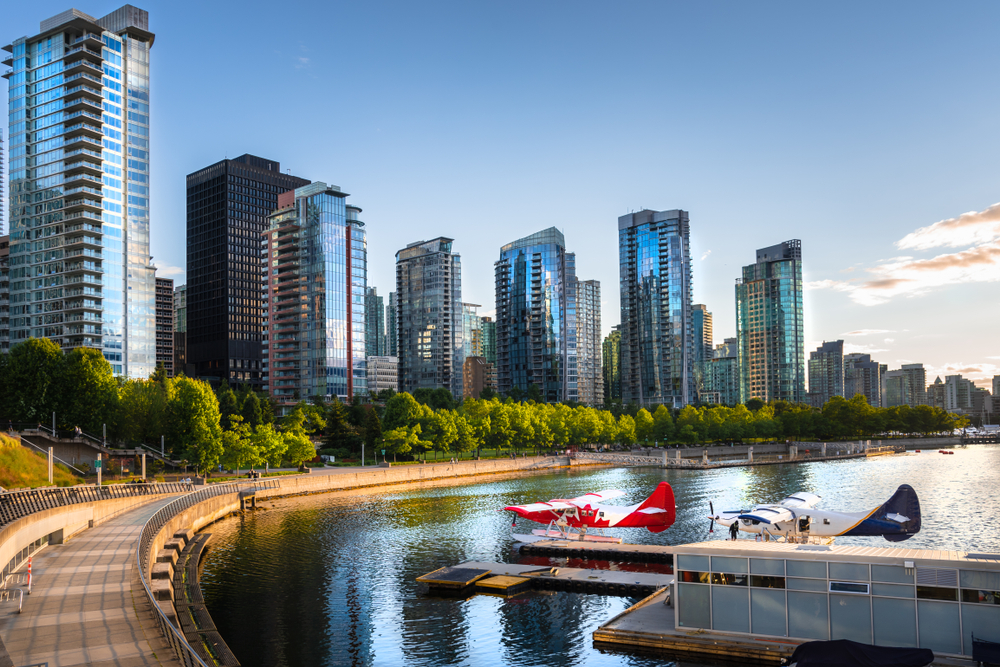 Kitsilano
Kitsilano was once a hippy haven and although it's still got a laid-back yoga vibe, there is a sense of wealth here. There's a mix of families and trendy professionals who call Kits home along with some wealthy university students going to the UBC campus in the area. Beyond Kits is Point Grey where the truly wealthy live. Kitsilano offers all types of cuisine at the heart of the area on West 4th Avenue. There is always a new, trendy place opening up. Like many of the nicer, established areas of Vancouver, the streets are lined with lovely old leafy trees. 
There is plenty of beach access here and from West 4th, it's just a few blocks to Kits beach. The park includes a huge outdoor saltwater pool, vast sandy beaches, volleyball courts, and plenty of grass with picnic benches. Vanier Park nearby offers cultural attractions like the Vancouver Maritime Museum and Museum of Vancouver. As an Airbnb manager, the attractions both natural and manmade are an excellent selling point. At the end of a long, exciting day, visitors can end the day by taking in a show at the Bard on the Beach Shakespeare Festival.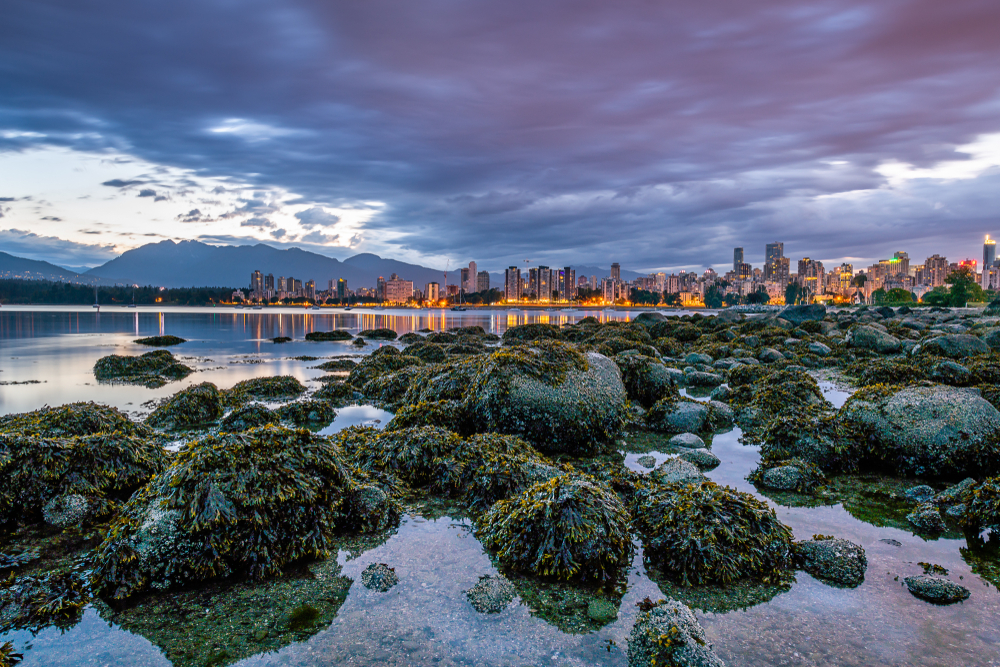 Historic Gastown
This area has seen its ups and downs through the years but in recent years, it's received a facelift. Many of the buildings date back to the early 1900s and because they're protected by the Heritage Association, they're still standing. Gastown connects to downtown quickly and is close to the Molson Arena for concert goers and sports fans. Many of the streets are cobblestone and for those who don't want to drive to attractions, Gastown is a central part of Vancouver. It's just a few minutes walks to downtown, Coal Harbour and Chinatown. 
Gastown was named after "Gassy" Jack Deighton, who was a Yorkshire seaman. He came to Vancouver in 1867 and opened up the first saloon in the area. The unique steam clock sits in Gassy Jack Square. The trendiest new restaurants and public houses are in Gastown as well. If your Airbnb happens to be one of the shiny, new buildings in this area, it will be in high demand for visitors who want to be central and enjoy the historic part of Vancouver.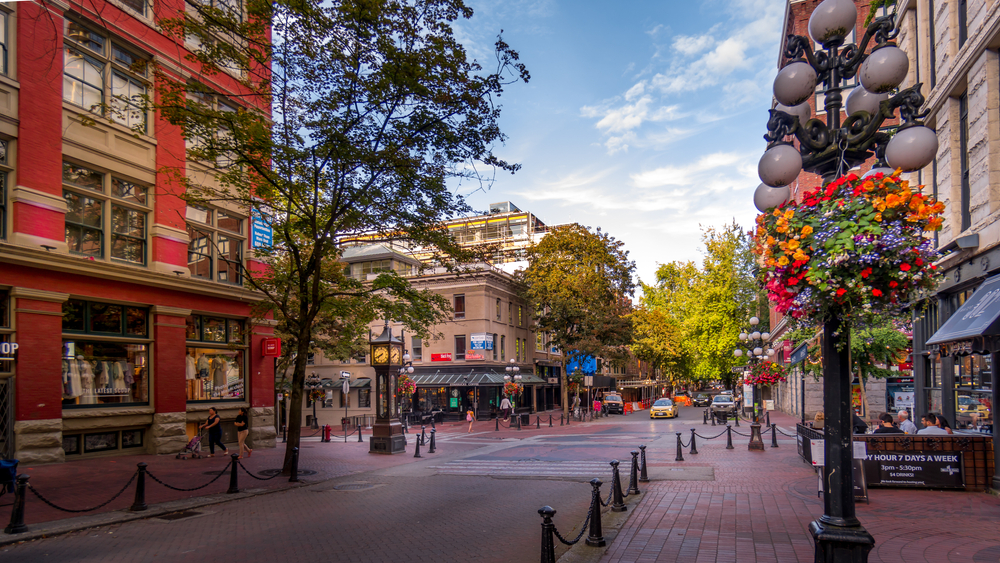 The above are the 5 best neighbourhoods in Vancouver for Airbnb. To get more information about our Airbnb management Vancouver services, you can contact us.