The High Demand for Short Term Rentals in Muskoka
Muskoka is a dream vacation for many people around the world. One thing Canada is known for is the sheer amount of wilderness. International travelers find the idea of the Canadian dream as being in a cabin on a lake in peace and quiet. The cabin and lake life is what many come for and Muskoka is the pure essence of this. This region has been recognized for decades as a four-season destination. Tourism is the largest industry and employer in the area. It has received incredible accolades from National Geographic, Frommer's and Reader's Digest as one of the best places to visit in Canada and worldwide. Here are just a few of the mentions this area has received. Continue reading to know the best areas in Muskoka for Airbnb.
Muskoka is about 2.5 hours north of Toronto, a major Canadian city. The region is quaint and charming and is known as Canada's cottage country. While families from all over the world come here, it is also a romantic place for honeymooners and couples to spend their dream vacation. Waking up by the lake to the sound of loons while sipping coffee in the morning is a famous pastime and a great way for visitors to start their day. 
There are lake activities like canoeing, kayaking, and wake boarding along with dozens of trails that take you to lookouts. Some of the rocks around the area are the oldest in the world, being over a billion years old. There is the great Canadian Shield as well, which is a series of rocks that create a unique landscape. A getaway to Muskoka offers everyone something special and as an Airbnb manager, you'll be able to host people the whole year through. Here, you have an opportunity to be a part of their Canadian wilderness getaway.
Some People Prefer an AirBnb for Short Term Stays
If you have an Airbnb management property in Muskoka, it will be full pretty all summer. Depending on your amenities and the size of your property, you can charge a premium. People coming here are looking for a cabin experience with some luxuries. There are smaller cabins suited for singles or a couple as well large cottages that offer everything a city home would. Having an air conditioner, washer/dryer, full kitchen, outdoor BBQ, and lounge space indoors and outdoors will make your Airbnb high in demand. 
People that come to Muskoka are here for a longer period of time than most and many best Airbnb management companies can have a minimum charge per night over summer months. No matter what size your place is, your Airbnb will be high in demand during busy times. For large properties, people will rent out your short term rental for family reunion purposes. Some may come on their honeymoon. If you have an Airbnb in Muskoka that is waterfront, you can really use this to leverage your annual income. Whether you own a cottage on Port Carling, Huntsville, or Georgian Bay, your Airbnb property is a lucrative investment.
Five Best Areas in Muskoka an Airbnb Manager Should Know About
Muskoka Lakes
This is one of the most popular little towns that make up cottage country. There are over 1,600 lakes here and endless acres of forests. The township of Muskoka Lakes is at the heart of cottage country. People come here to enjoy boating, the history, the wonders of nature, and the great Canadian outdoor experience. There are 80 lakes around the township, which includes the three big lakes that give people the true Muskoka lifestyle. These lakes include Muskoka Lake, Rousseau Lake, and Joseph Lake. 
There are boathouses and the old cottages well-known to Muskoka that attract people to Muskoka Lakes. The municipality has 85% natural vegetation when it comes to their shoreline. Visitors feel like they're in nature while getting to have some of the creature comforts of home. There is public access with the parks and beaches in the area. The Torrance Barrens are nearby, which is a natural wonder. The hiking trails nearby include the Hardy Lake Provincial Park and the Huckleberry Rock Lookout. There are winter activities as well so an Airbnb will find themselves in high demand for people coming to ski, skate, snowshoe, and snowmobile. 
When it comes to the township itself, it's a great place to visit with a nice mix of events. This includes the Bala Cranberry Festival, Port Carling Winterfest, antique shows, the Bala Trek to Bethlehem, and Flavours of Muskoka Chautauqua culinary experience. There are cottage garden tours and a farmers market in the town as well as the Muskoka Lakes Museum.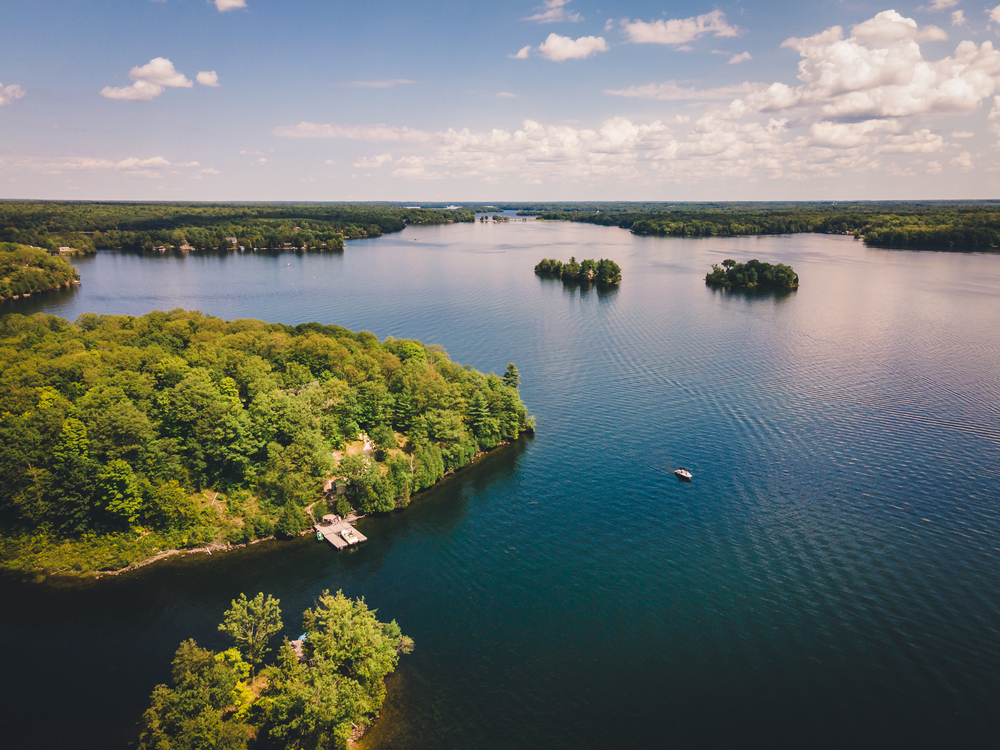 Lake Joseph in Seguin
This is where the most exclusive homes and cottages can be found. It's famous for the Billionaires Row, which showcases stunning properties set on this pristine Lake. Lake Joseph is located in the town of Seguin and is connected to Lake Rosseau through narrows and the Joseph River. This prestigious location is well sought after and a great place to invest for short term stay management. 
There are plenty of celebrities that own mansion-style cottages here like Kate Hudson, Gold Hawn and Kurt Russel, Steven Spielburg and Tom Hanks. There is a natural sand beach on Lake Joseph with a swimming area. There is of course a boat launch as well as a grassy area for picnics. People interested in an Airbnb here understand it's exclusivity and are looking to pay whatever it costs to be a part of this crowd.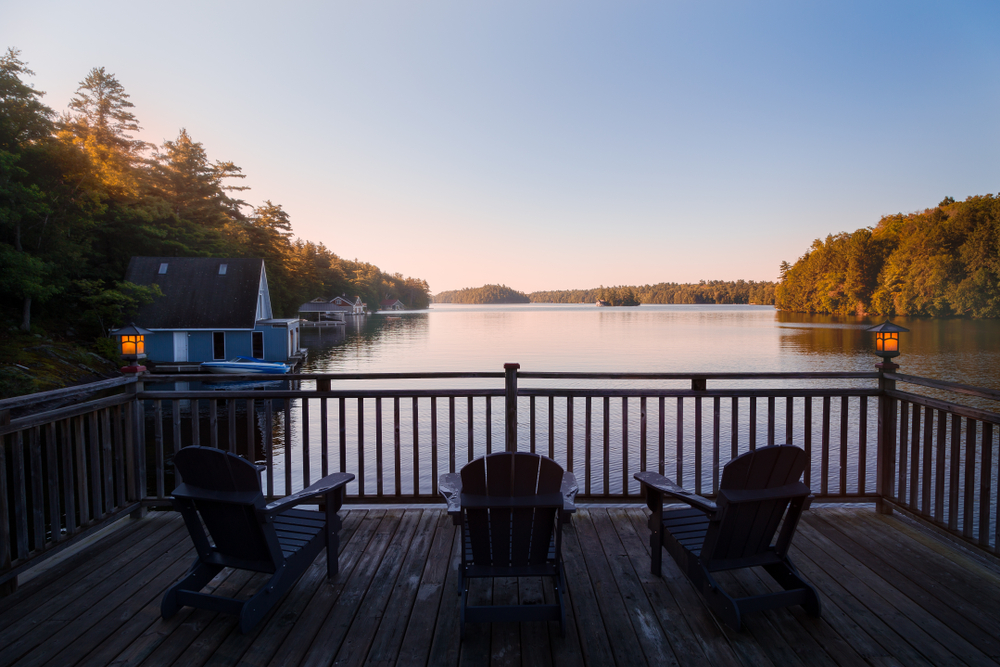 Lake Rosseau
The south end of Lake Rosseau connects you to the Township of Muskoka Lakes while the north end is in Seguin. This is where a lot of the older cottages are, which takes visitors back to a different era. Some of the cottages date back to the 19th century. The park is at the bottom of the hill in Rosseau. There's a General Store here and you can enjoy a picnic lunch in the park. There's swimming here as well. 
Lake Rosseau may not have a Billionaires Row but they do have a Millionaires Row and a nice glimpse of old wealth. Through the Indian River and lock system of Port Carling, visitors staying here can access Lake Muskoka. An Airbnb property here is well sought after throughout the summer months. There's also an opportunity for short term stays the whole year round.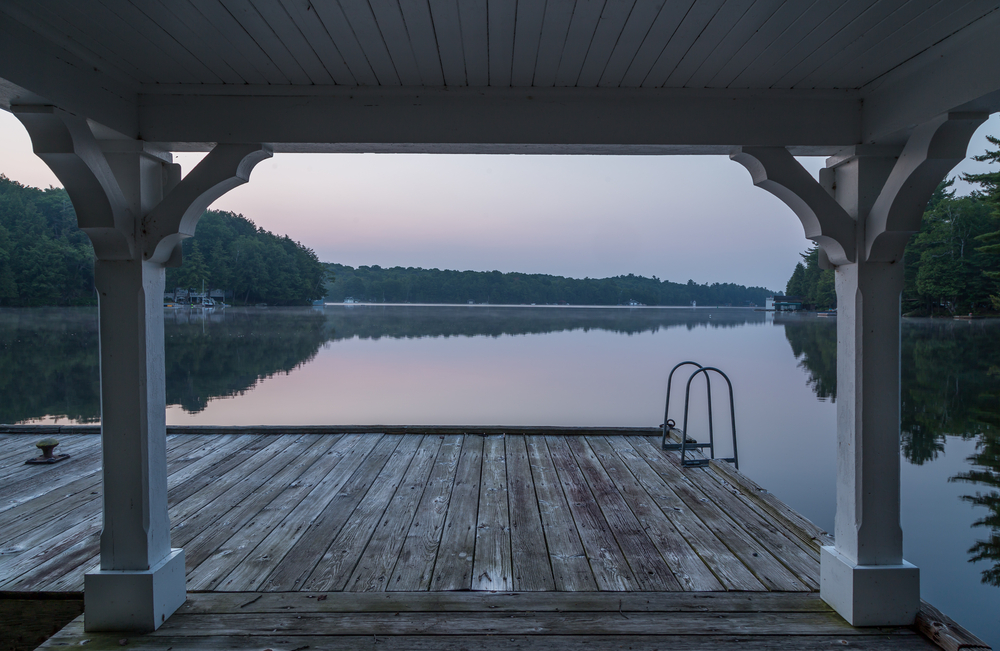 Lake of Bays
The Lake of Bays is northerneastern Muskoka just beside the stunning well-known Algonquin Park. The natural beauty here is incredible. There are also charming hamlets and many recreations that visitors enjoy. This is another area where the wealthy come to vacation throughout the four seasons. When the leaves start to fall in Autumn, it's just as busy at your Airbnb as it is mid summer. 
Lake of Bays is a township municipality in the District Municipality of Muskoka, Ontario, Canada. It is considered one of the "expensive lakes" with the full Canadian wilderness experience in a cottage. There are hundreds of lakes to explore here with various amenities to meet everyone's needs. This holiday area is a popular Airbnb location for those not willing to compromise exclusivity and luxury.