The High Demand for Short Term Rentals in Arizona
As short term rental management, you have an opportunity to gain additional income from your Airbnb. Arizona is a major destination for US residents and international visitors thanks to the fantastic weather, unique atmosphere of the state, and one of the best cities in Arizona. Arizona boasts warm weather and offers natural beauty. There are many well-known professional golf courses in the area, mountain ranges, and space to roam. Tourism is the number one export industry in Arizona and the over 32 million visitors spend an average $15 billion annually.
As an Airbnb manager, there is a great opportunity to capitalize on the large amount of visitors that come to stay short term here. Places like Scottsdale have their own neighborhoods that have become popular for the Airbnb crowd. There are other cities that can't be overlooked either. People come all year-round, especially those from colder states during the winter months. There are spectacular day tours here that offer unique experiences like kayaking through caves, a helicopter over the Grand Canyon, and the Verde Canyon Railway Tour to name a few. There are luxurious Airbnb short term rentals that are highly sought after in exclusive neighborhoods. There isn't just golf lovers and canyon seekers that come here. There are large conferences that bring an influx of business people throughout the year. Many people are more interested in staying at your Airbnb than a hotel for a variety of reasons.
Some People Prefer an AirBnb for Short Term Stays
While there are impressive luxury resorts and hotels in popular Arizona cities, there are a few reasons why Airbnb might be better suited for certain visitors. The Grand Canyon is one of the natural wonders of the world so usually it attracts the whole family. A family would rather stay at an Airbnb management site than a stuffy hotel room. People that value space and a full kitchen are more inclined to seek out a short term rental under an Airbnb manager. A full kitchen can also be really important for those with food intolerances. They like the peace of mind they get from having the ability to make their own meals. 
An Airbnb manager is often looked upon to help visitors out with the area. Your knowledge and expertise in your neighborhood is an asset that you can use to gain more rental nights. Visitors have a chance to stay in exclusive neighborhoods they otherwise wouldn't get to see. The spaciousness of an outdoor area is a plus if available. If you're offering a property with a living room, separate bedroom, a full kitchen, and some additional spaces for entertaining, it's guaranteed to be high in demand.
Five Best Cities in Arizona an Airbnb Manager Should Know About
Scottsdale
Scottsdale offers a wide variety of experiences for visitors and attracts millions of people per year. The area offers the quaint Old Town Scottsdale with its walking streets and street side dining. There are golf courses and natural beauty amongst the various neighborhoods here. Scottsdale exudes luxury and many of the Airbnb management properties are large and stunning. This makes it a great place to bring the whole family whether you're golfing, visiting a theme park, being a foodie, or going on one of the many tours available. Certain areas in Scottsdale attract the rich and famous and visitors here get a glimpse of the glamour just by being here.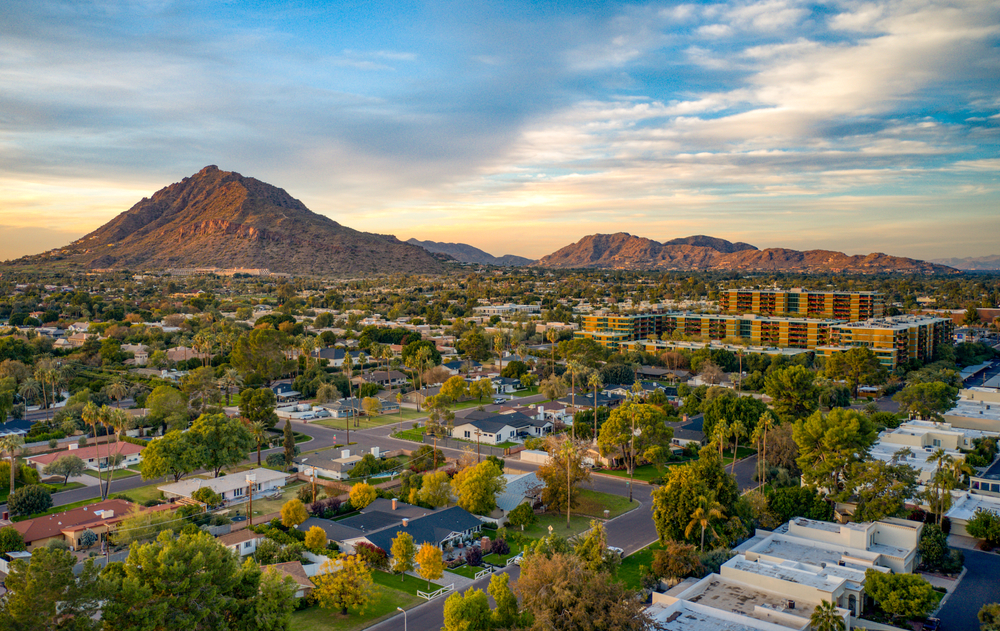 Sedona
Nature lovers come to visit this desert town. Here, you're surrounded by buttes, canyon walls, and pine forests. The climate is mild here and visitors are attracted to the arts community. In Uptown Sedona, tourists can enjoy the spas and art galleries. There are also New Age shops, which gives it an eclectic feel. The trailheads that are easily accessible via the Red Rock State Park are alluring for those who love to bird-watch and hike. There are brilliant canyons that take visitors back to the historic wild west and opportunities to take in Ancient Sinaguan civilization. The Sedona and Verde Valley have award-winning wines as well. There are a lot of things that bring people here and a short term rental with an Airbnb is an ideal stay for many.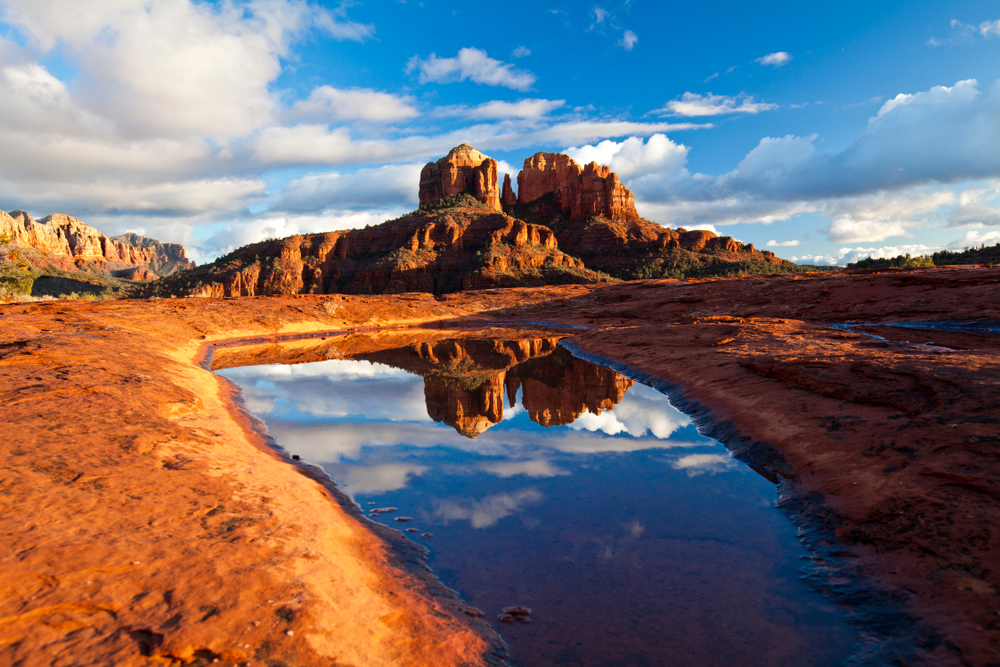 Tucson
Visitors enjoy the vibrant city experience in one of the larger cities in Arizona, Tucson. There's over 45.4 million overnight visitors here on average annually. As a short term rental Airbnb manager, you've got a lot of opportunities to retain overnight stays throughout the year. There are many ways the area presents the amazing living desert here and the ecosystems it serves. Visitors can enjoy the Tohono Chul, Tucson Botanical Gardens, and Arizona-Sonora Desert Museum. It's a great place to bring children as well with a variety of exhibits and attractions like the Children's Museum Tucson's Sense of Place. There are great hiking trails here that allow you to get into the vast mountain ranges circling the Old Pueblo. Wilderness preserve and parks delight with waterfalls and the amazing cacti of Saguaro National Parks East & West. Other attractions include the high pine and aspen forests at Mt. Lemmon and the Colossal Cave Mountain Park.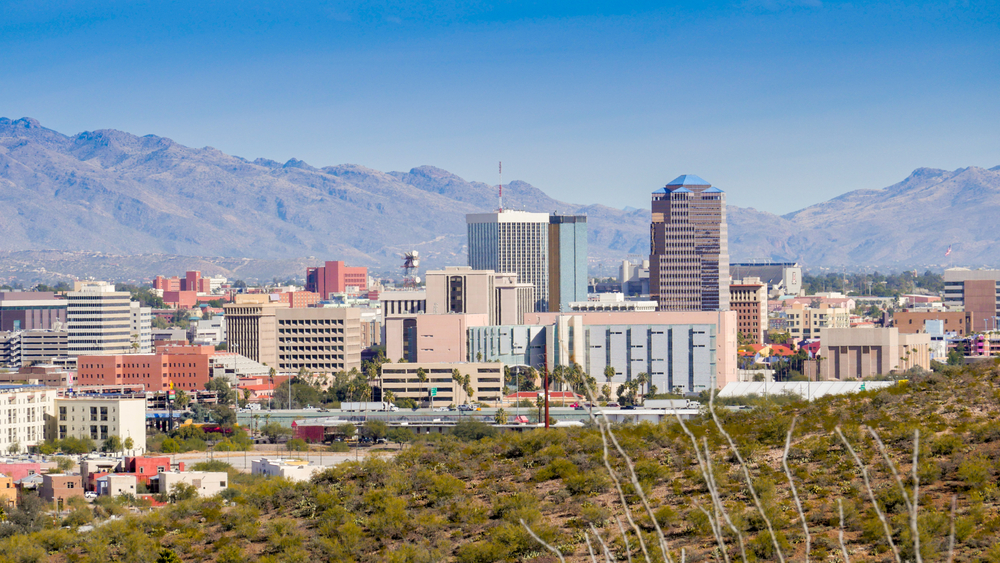 Phoenix
Phoenix has a convenient location and is the capital of the state. It sees a wide amount of US and International visitors for a variety of reasons. It experiences a year-round warm climate with the constant sun. It's actually known as the Valley of the Sun and boasts high-end spa resorts, a golf course designed by Jack Nicklaus, and a vibrant nightlife. Visitors enjoy the Desert Botanical Garden, the Southwest-infused fine dining, and the day tours that take you away from the hustle and bustle of this large metropolis.
For Airbnb Management Phoenix, follow the link.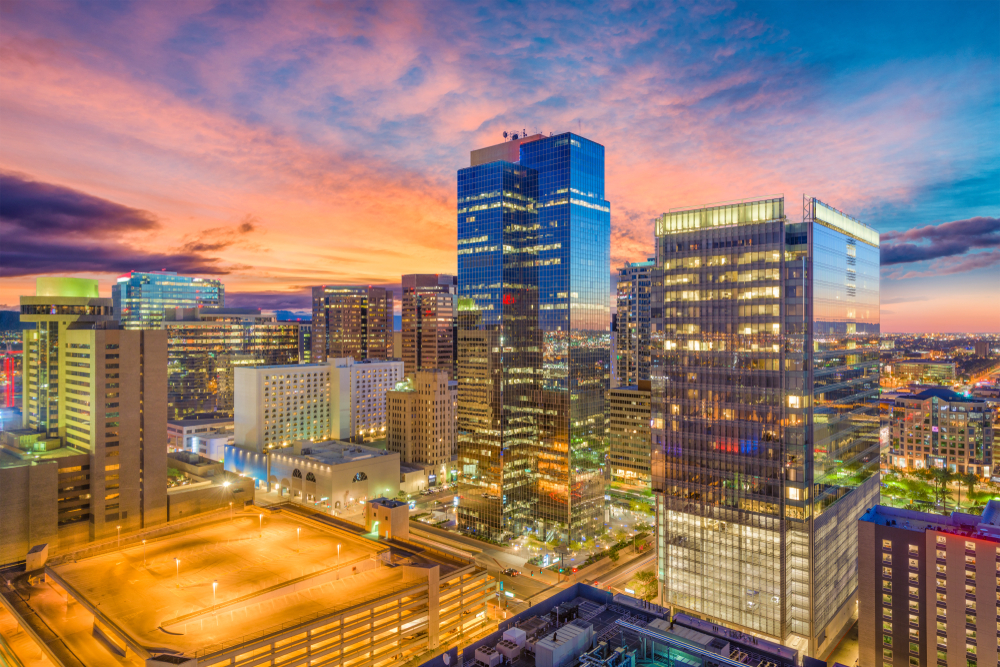 Tempe
There's always something going on here, which means you're getting a constant flow of new visitors to the area. The Tempe Center for the Arts hosts a variety of events like concerts, comedy shows, and dance. The nearby Tempe Town Lake is a great place for outdoor lovers to kayak, pedalboat, and paddleboard. The outdoor festivals attract a large crowd as well as the sporting events and indoor concerts, which are held at the large Wells Fargo Arena.