The short term rental market in Toronto is one of the best in North America. With travel demand stronger than it's ever been and high quality real estate inventory throughout the city core, tourists and business travelers are willing to pay top dollar for Airbnb style accommodation. The question then becomes where to find the top Toronto neighbourhoods, with short term rentals in mind.
Waterfront Communities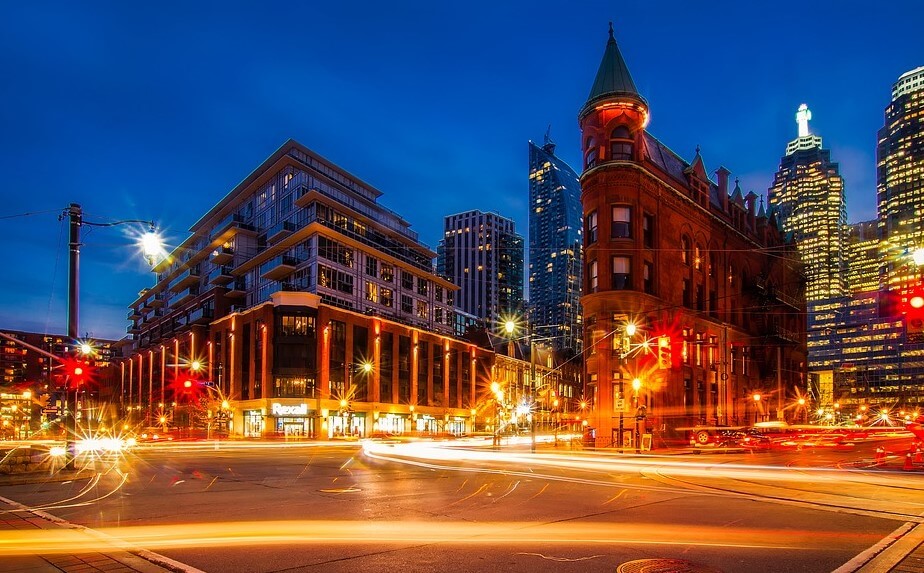 Often referred to as "the heart of the action" the Waterfront Communities (financial district, king west entertainment district, waterfront) corridor is by far the highest demand area for short term rentals in the city. It's no surprise that many of the high end hotels and short term rental buildings (e.g. Ice Condos, 300 Front Street West, 560 Front Street West, Maple Leaf Square Residences, etc) are located here. Tens of thousands of business travellers and tourists arrive here daily many of whom are willing to pay a premium for a quality accommodations experience. 
Most of the available Airbnb style inventory in this region comes in the form of condos. Our recommendation is to focus on two and three bedroom units. Almost all of the hotel rooms in Toronto are studios and one bedrooms, meaning a larger unit faces significantly less competition. 
Queen West

Queen West is one of the most popular Toronto Neighbourhoods for Airbnb and the fastest growing area in terms of business traveler interest. When compared to the Waterfront Communities, there is only a fraction of Airbnb friendly condos. The area also has a more residential feel as more properties are owner occupied instead of investment properties. Relative to the demand, there is a shortage of short term rental inventory in the area. Many of the top properties are charming historical townhomes that have been renovated and designed to perfection. The demand and supply gap in Queen West is so high that it's very common for properties to achieve over 90% in the low season.
Kensington Market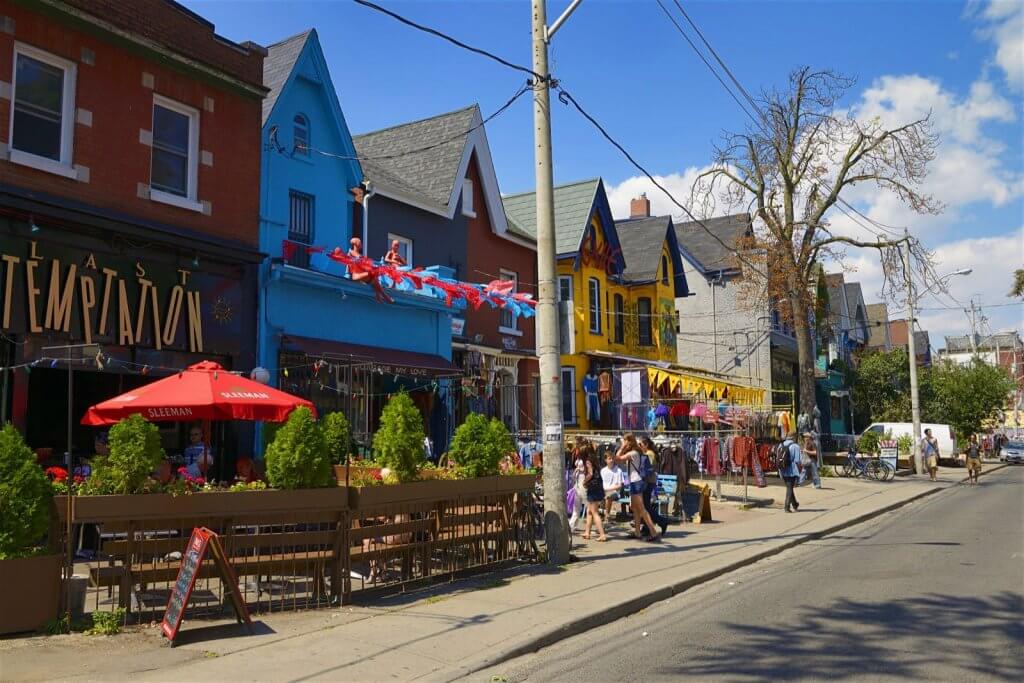 Similar to Queen West, Kensington market also faces a demand and supply gap. The reasons though are slightly different. On the demand side, like Queen West the market is one of Toronto's top tourist destinations. On the supply side, there is just not much real estate. The market is largely filled with commercial storefronts and there is a lack of residential inventory outside of walk ups above the retail location. There are no competing hotels in the vicinity that would be categorized as a four star accomodation. As a result, renovated and well put together spaces in the area have incredible nightly rates and occupancy. 
Bay Street Corridor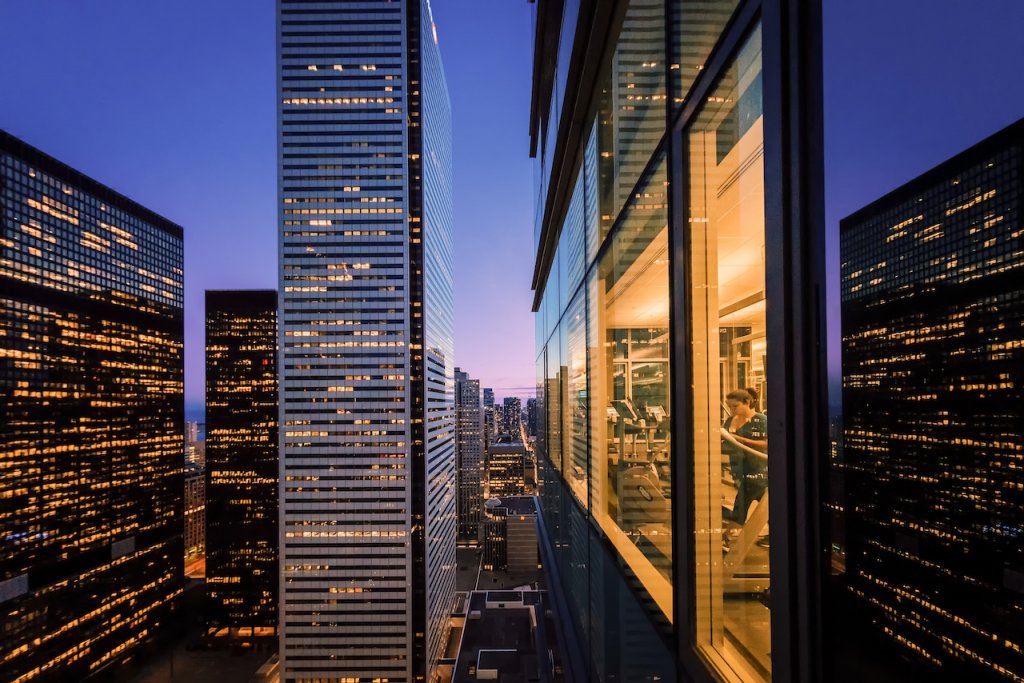 The Bay Street corridor is a popular destination for many business travelers, academics, and people visiting their families in nearby hospitals. The lack of seasonality associated with these groups means even in the winter short term rental hosts are earning good income. There is also high demand for medium term stays in the low season due to the nature of some of these groups. In the summer there is consistent tourist traffic, both from international areas as well as regional locations. The proximity to the Eaton Centre is very attractive to many as travelers from nearby Ontario cities come to Toronto for a shopping weekend. Unlike the Waterfront Communities, the Bay Street Corridor does not have many Airbnb friendly buildings, meaning those that are in buildings that allow short term rentals are taking full advantage of their situation.
Liberty Village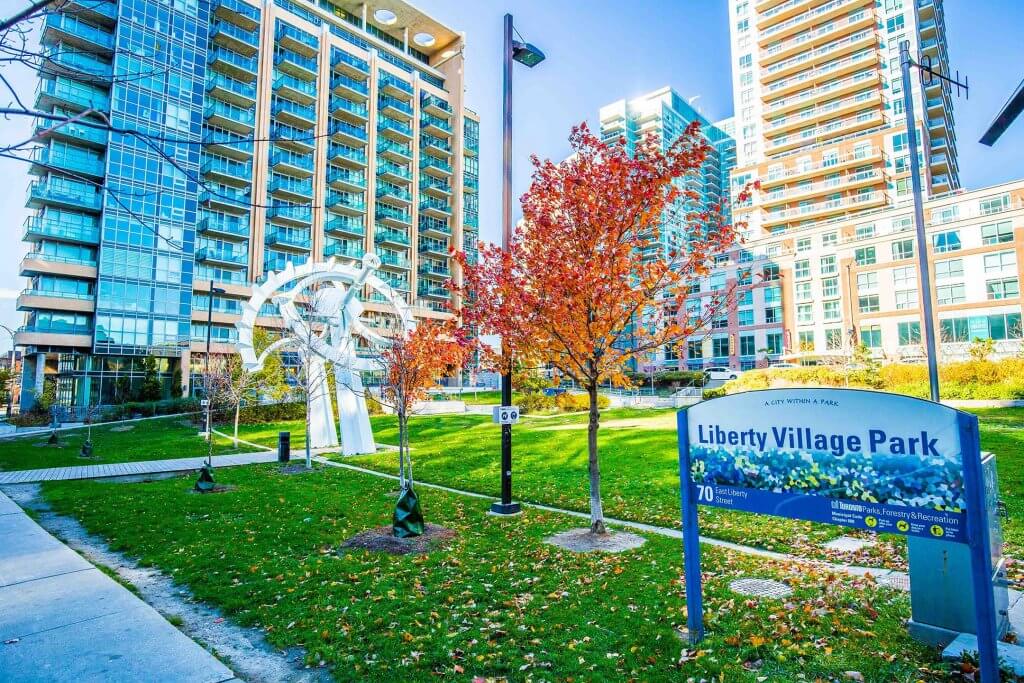 Many people are surprised at the level of tourist traffic in Liberty Village. Thought of more as a living area for young professionals, short term rental buildings such as Neptune Condos (209 and 215 Fort York Blvd.) and Local (50 bruyeres Mews) are showing just how much short term rental potential there is in the neighborhood. The summer in many ways is equivalent to the Waterfront Communities just due to sheer number of events happening in the area. The winter is noticeably slower and long stay discounts are needed, but occupancy is never an issue. 
Yorkville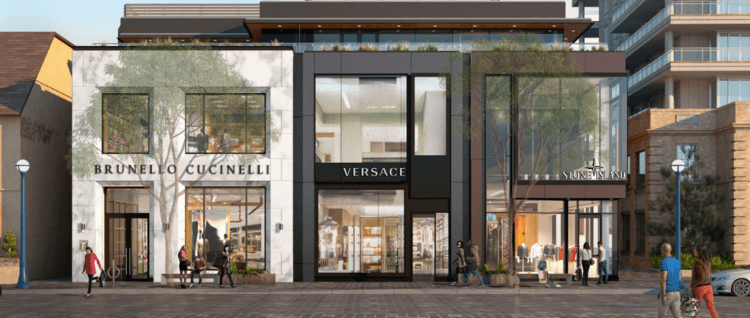 Toronto's most glamourous neighborhood is a mix of the Waterfront Communities and Queen West from a short term rental perspective. On one hand you have Airbnb friendly condos such as 155 Yorkville Avenue that offer high quality apartment style accommodations. There is significant competition in this building and while high season income is great, it makes more sense to rent medium term in the winter. On the other hand there are some of the nicest, most expensive townhouses and homes in the city. With so few of these on Airbnb, the rates are high and the occupancy is constant no matter the season.
Annex
The Annex is a much more laid back version of Toronto's entertainment district, with a more diversity of restaurant style, activities, and nightlife. It's very popular among Airbnb guests because of the lack of hotel competition. Almost none of the condos are short term rental friendly and so freehold properties with a bit of flair can do quite well. The low season slow down is a bit more apparent here than some of the aforementioned neighborhoods, so providing a long stay discount during these periods is definitely a strategy worth considering. 
Final Note 
We should note that the great thing about Toronto is that even in areas with less consistent tourist traffic the short term rental demand is always very respectable in the peak season. Even if you're not in a top Toronto Neighbourhood for Airbnb, it doesn't mean you can't be outperforming your competition and achieving good income. There's also a very high demand for furnished executive rentals all year so in the low season there's lots of options for keeping your place booked.