For those looking for short term rental investment and wanting to know about Airbnb profitability in Las Vegas, there are a few good reasons Las Vegas is a place to consider. There are almost 50 million visitors coming here for short term stays annually and a Airbnb in Las Vegas is highly desirable for the tourists who do visit. There is year round tourism with a constant flow of people visiting for conferences or just a weekend getaway.
Tourists like the amenities and space offered with the additional space that a hotel room doesn't offer. It also gets tourists away from the Las Vegas strip and into the more peaceful areas. The housing prices are still good here and the demand for places to stay makes it a profitable short term rental investment. Below are the 5 things to know about Airbnb profitability in Las Vegas .
1. A Popular Year Round Destination 
A Las Vegas Airbnb investment works well here because it's not a seasonal market. In fact, it's one of the least seasonal markets in the U.S. That being said, there are times when it's busier than others. 
High Season
January – April
October
Major Holidays and long weekends
Las Vegas sees tourists throughout the year. There are more tourists that come here when there are holidays, big trade shows, and sporting events. In March, it's the beginning of pool season, which means residents from colder states come to visit Las Vegas to take a break from their winter. Spring Break takes place in March and the NCAA Basketball Tournament brings visitors into the casinos. In late spring and early autumn, tourists come for the sunny weather when it's not too hot. 
During this time, your short term rental investment is likely to be booked. As it's so busy, you can set your rate as hotel rates rise and people are having a hard time finding accommodation. If you happen to have a pool at your Las Vegas Airbnb, you will gain even more interest and increase your Airbnb profitability as pools are crowded during this time. The Strip is busy with traffic during long weekends and around Christmas. It's not just U.S. citizens that come to Las Vegas for Christmas as Canadians will often come for family time to get away from their cold winter. The Nationals Finals Rodeo is another attraction in December. 
Shoulder Season 
May
June
September
November
Las Vegas has a short winter where it's a bit chilly. Despite this fact, visitors come because it's quieter and airlines offer specials that are too good to miss. There are less people coming as tourists while there's an uprise in conventions. These conventions can cause hotels to book up, leaving people looking for an Airbnb. 
Low Season
July
August
The hot summer months are the low season in Las Vegas. While it may keep a lot of tourists away, there are still people willing to come for the perks of the low season. There are shorter line ups for attractions and visitors can find a good poolside spot. The casinos and other indoor attractions are all heavily air conditioned. The low season is short and through proper Airbnb management Las Vegas, you can attract the visitors coming here to stay at your property.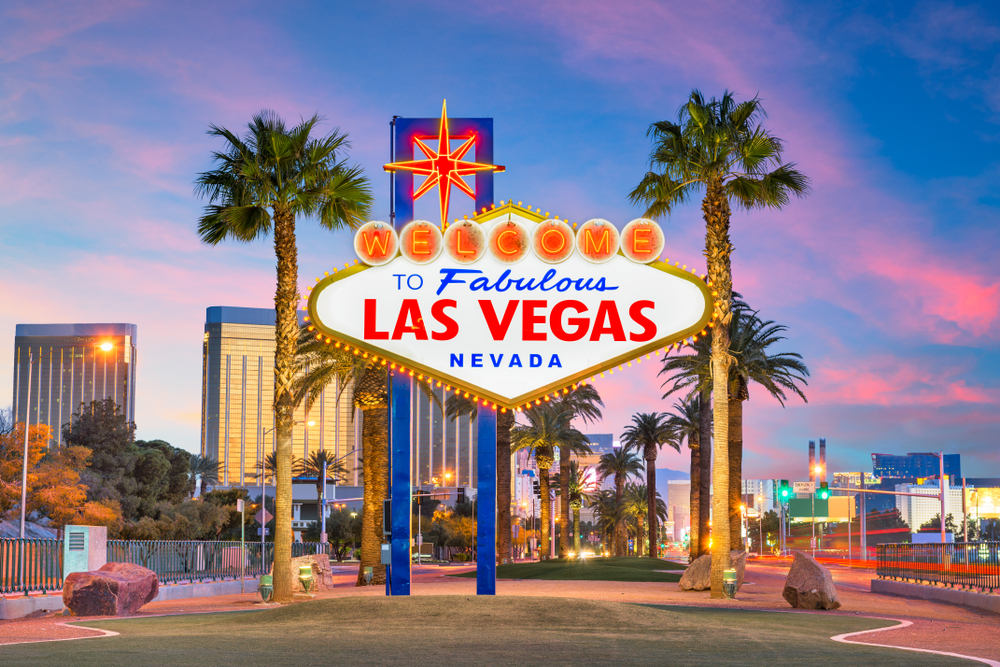 2. Best Neighborhoods for a Las Vegas Airbnb
These (insert link here) five neighborhoods in Las Vegas have proven to be highly successful Airbnb locations.
Summerlin
Located in the Las Vegas Valley on the edge of the Spring Mountains and Red Rock Canyon is Summerlin. It's close to Las Vegas but is a different world in a natural setting. There are ten community golf courses, including one of the world's first Jack Nicklaus-Designed courses. Needless to say it attracts golfers but also foodies and luxury shoppers.
Henderson
This area is located on the large Lake Mead and is a place that attracts boat lovers. The area is close to Las Vegas and has a historical charm. Las Vegas Vacation rental management will see a lot of people attracted to the area for the attractions. Families stay here and take their kids to places like the Lion Habitat Ranch and Seven Magic Mountains. There are traces of ancient civilization here too at the Sloan Canyon National Conservation Area. Visitors come here to see the petroglyph site and ancient rock art panels.
Southern Highlands
Families and couples like to stay in Southern Highlands. While it's not far from the Strip, it's a very serene place with a small town feel. There's easy access to the freeway and attracts the neighboring Southern Californians to the area. There are six different parks here, walking paths, and tennis courts. The area is exclusive and attracts price insensitive tourists who want a luxury getaway from the busy core of Las Vegas. 
Lake Las Vegas
This area is close to Henderson on an exclusive 320-acre piece of land that includes a lot of shoreline. This desert oasis is a unique experience for travelers. While it's tucked into the mountains, it's still easy access to the main airport in Las Vegas. 
Boulder City
This is an exclusive area and is known for its luxury homes. There's a housing shortage here, making an Airbnb stay here a sought after experience. Boulder City attracts tourists that are looking for total peace and serenity. It's been ranked one of the best cities in Nevada to live and there are great attractions for visitors.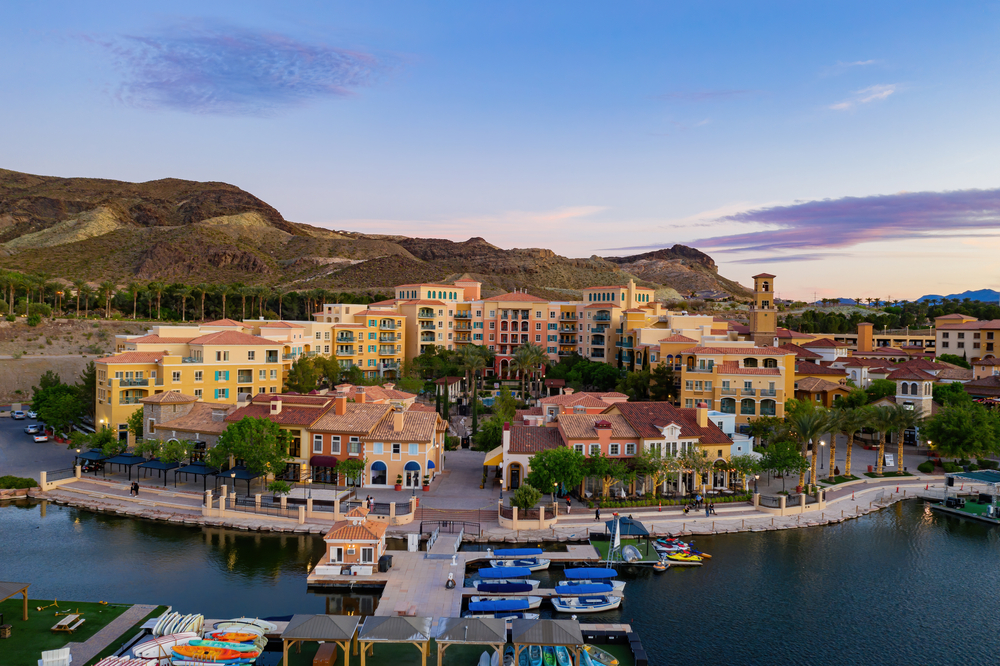 3. Invest in a Pool to Maximize Airbnb Profitability 
Las Vegas is hot nearly all year and while there's a cost to putting in a pool, it is going to increase the value and demand of your Las Vegas Airbnb. During the high season when it's hot enough to enjoy a pool daily, the pools are filled up. For those who are insistent on having a pool, your property is going to be a premier getaway.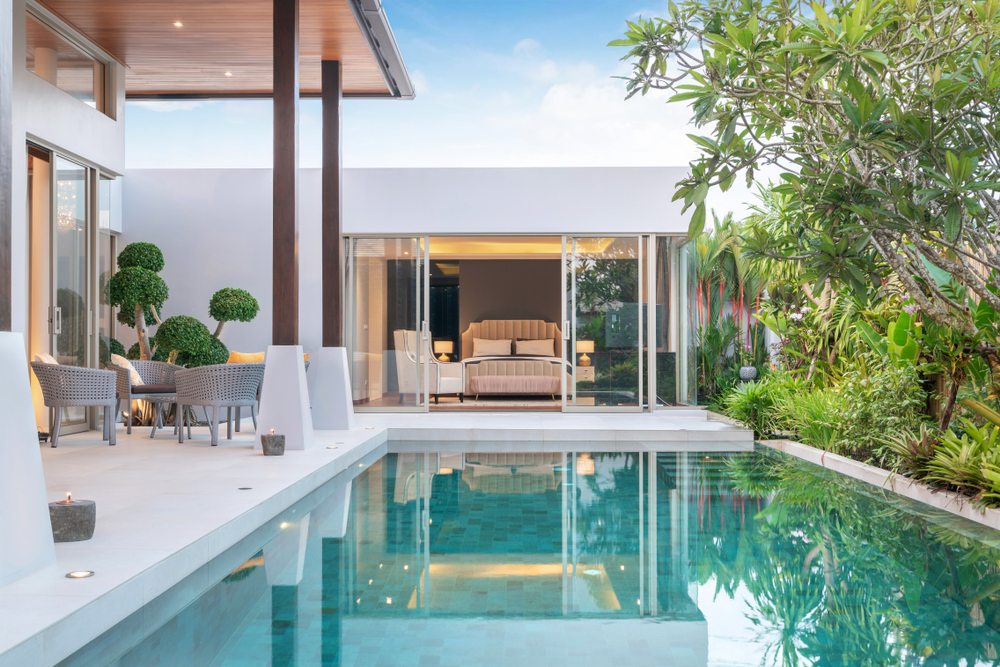 4. Las Vegas Regulations Protect Your Airbnb
Las Vegas Airbnb management is protected by certain regulations in Las Vegas. The short term rentals regulation limits how many rentals can be in one area and the distance between them. Short term rentals must be 660 square feet from another Airbnb. This is to make sure that there aren't too many properties entering the market. This ensures that the industry for short term rentals here isn't saturated and negates too much competition.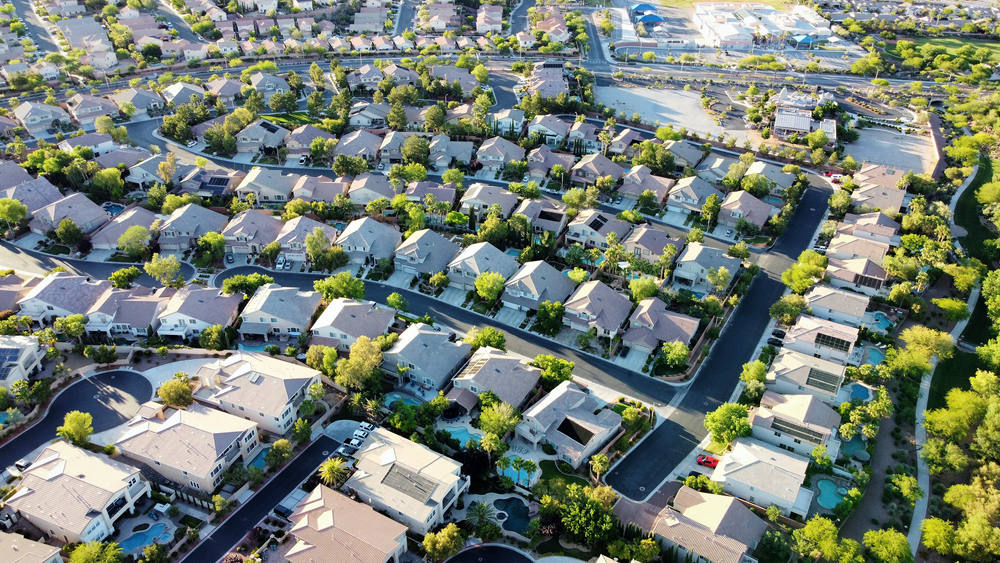 5. Value of the Airbnb Property Rising over the Long Term
In the event that real estate prices rise, Airbnb profitability goes down for the short term and then back up for the long term. The reason for a short term drop is due to the capital needed to invest is higher. This reduces the return on investment (ROI) if revenue stays the same. In the long term, Las Vegas growth is going to attract more business travelers and those coming to live in Las Vegas. This can cause higher Airbnb profitability even though real estate prices will rise. Right now, leisure travel is higher than business travel compared to most big cities in the USA. With people moving to Las Vegas, this could change.