The High Demand for Short Term Rentals
Airbnb in Orange County sees great success for many reasons. Airbnb has ranked The OC to be one of the top places people visit in California. Over $100 million is spent annually on Airbnb short term rentals annually and this number is growing every year. Orange County has 24 incorporated cities and they're all known for their tourism and world-famous attractions.
There are plenty of famous people living here as it's known for being an oasis of beauty. There are several beaches, fantastic shopping, and attractions like Disneyland, Crystal Cove State Park, and Knott's Berry Farm. Orange County enjoys a nice climate throughout the year, which means visitors from the cooler parts of the US flock to enjoy a warm getaway. Orange County has the densest population in California and is the entertainment capital. 
People around the world dream of California and when they do, this is the area that they imagine. The glitz, glamour, and natural surrounding beauty offer something up for families, couples, and solo travelers alike. Orange County hosts a variety of concerts, festivals, and other events. Nearly every weekend, there's something exciting happening. This brings people to the area for short term stays, making it a lucrative place for an Airbnb manager.
Some People Prefer an AirBnb in Orange County for Short Term Stays
While there are plenty of hotels to stay at around Orange County, some visitors may be more inclined to stay at an Airbnb. Firstly, the site gives visitors peace of mind with their rating system and past testimonials from other guests. It also allows visitors the chance to stay in some of the neighborhoods in Orange County that aren't available otherwise. People who seek out an Airbnb short term management property want a more intimate experience of the area. 
Space is a huge benefit for Airbnb travelers as they can find a whole apartment or suite in someone's home. People coming with their family are going to appreciate a full sized kitchen with a dining room and multiple rooms. Staying at a resort doesn't offer the amenities that an Airbnb often does. Your Airbnb property is in demand for visitors looking for a more local experience and more space than a hotel room offers.
Five Best Neighbourhoods in Orange County an Airbnb Manager Should Know About
Long Beach
Long Beach attracts all types of people with its small-town feel and stunning shoreline. Visitors appreciate being able to bike down streets and take in the artist's collectives. Also known as LBC by the locals, Long Beach gets a lot of visitors for the urban waterfront attractions. The Queen Mary and Aquarium of the Pacific in particular. The Toyota Grand Prix of Long Beach brings an influx of travelers to the area where you can charge more and include a minimum stay. Any given night, there's a thriving entertainment scene with live music venues. Many Americans visit for the weekend to enjoy the warm weather and beachside vibes.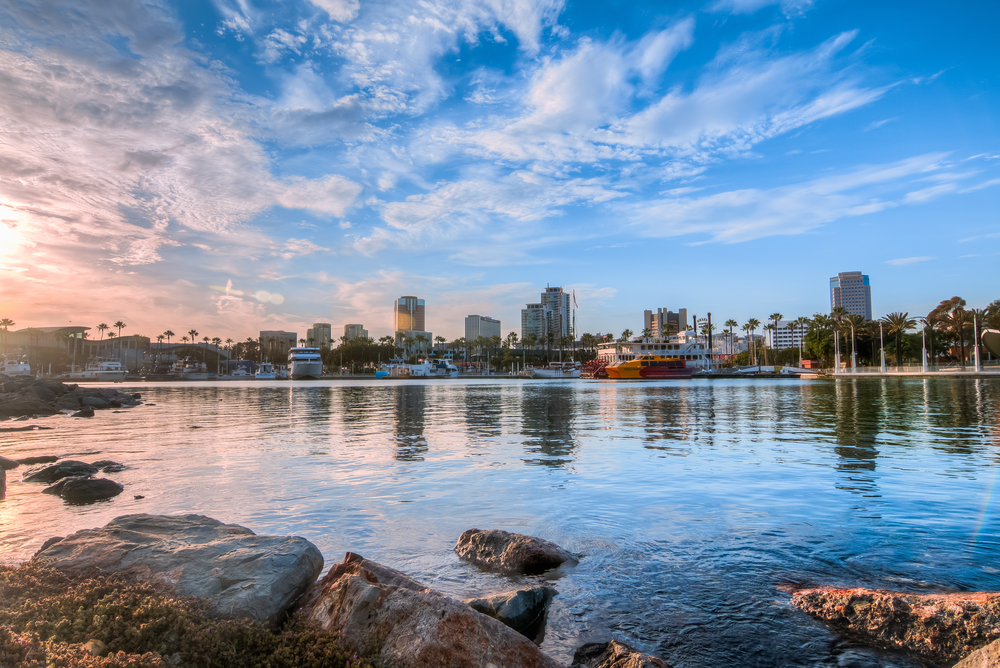 Newport Beach
Newport Beach is the wealthiest area in the nation and when people come to visit the area, they are excited to be part of the decadence it offers. As an Airbnb manager in Newport, you'll attract the kind of visitors that are looking for something special in their getaway. This seaside town and it's boat-filled harbor have beaches where one might choose to take some surfing lessons. The Wedge is a local beach with big waves and you've also got Corona del Mar State Beach. There is a large art community here and visitors come for the exhibits and the modern and contemporary works.
Dining and shopping in Newport Beach is another draw and there are plenty of attractions for kids too. Newport Beach is part of the Balboa Peninsula and has a pier alongside the Balboa Pier. There is also the Balboa Fun Zone, which offers up a vintage-feel amusement park with a Ferris Wheel looking out to the ocean. Beyond the attraction and the views, there is a sophisticated feel to Newport Beach that visitors like to feel a part of. There are luxury activities like sunset cruises, wine tastings, and the harborfront promenade. It's a place to relax, unwind, and enjoy stunning sunsets.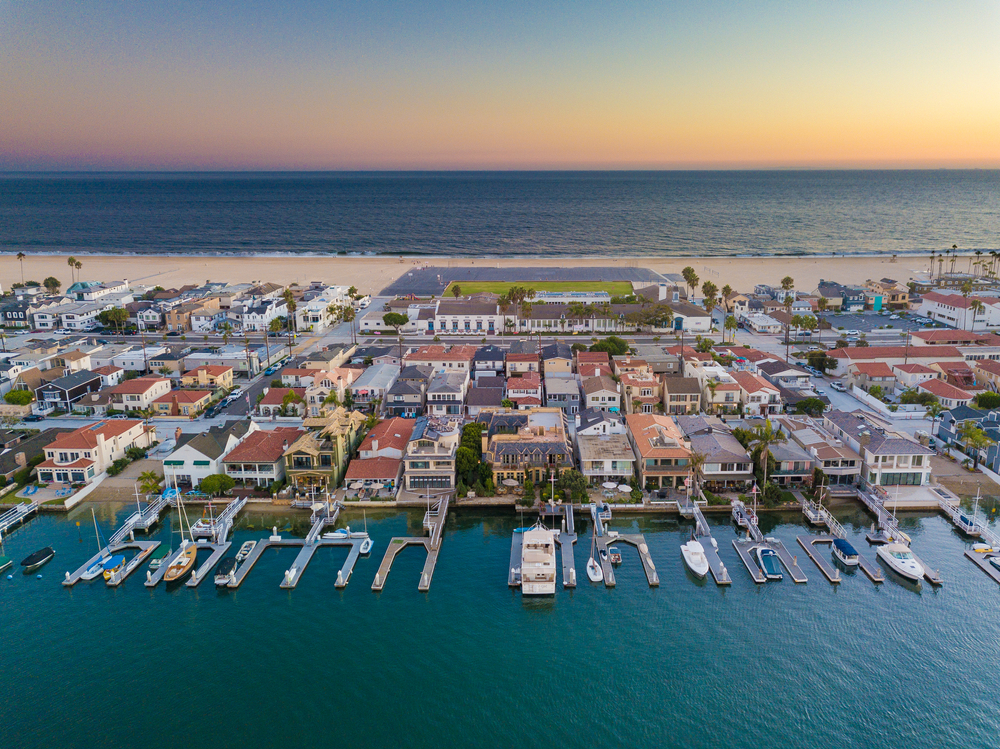 Huntington Beach
Huntington Beach is known for its endless summer with warm climates that bring guests here year-round. There is a great beach culture here that attracts people who not only love surfing but bicycling, playing volleyball, and walking the beach. The waves here are impressive with consistent swells that earned its nickname, Surf City. Surfing Championships have been going on here for decades and attract a huge audience. 
There are more events here that attract a lot of people at once like the Surf City USA Marathon. This is a great time to maximize your profits as an Airbnb manager. It's a destination for the quaint seaside, surfer feel, and the way the main street is set up. The restaurants often offer sidewalk tables or decks so you can soak the sun up while you enjoy a slow, meandering meal. There is an outdoor mall, Pacific City, which is another addition that offers guests a unique experience when visiting Huntington Beach. There's also horseback riding available in Huntington Central Park, hiking, and bird watching here. Huntington Beach truly has a lot to offer to all types of visitors, making your Airbnb a sought-after experience.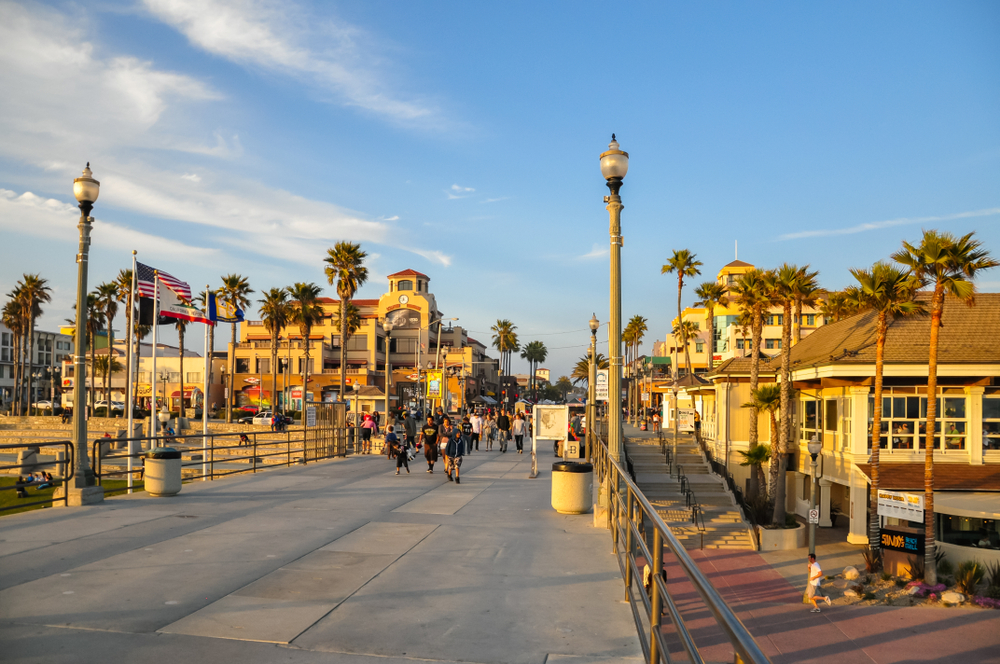 Anaheim
Anaheim is not far from LA, making it easily accessible to the US and International visitors. It's home to Disneyland, which is world-famous and an essential family getaway. There's more to this area than the Disney Resort, however. Many visitors will be attracted to the area for Disneyland but they'll take in more attractions. There's the Honda Center, which is home to the Anaheim Ducks and there's also the Angel Stadium, home of the Los Angeles Angels baseball team. For more family fun, there are Knott's Berry Farm, the Flightdeck Flight Simulation Center, and areas to shop. There's so much to do here, making it one of the top Airbnb short term stays in California. There is a high demand for those in Airbnb short term management no matter what time of year.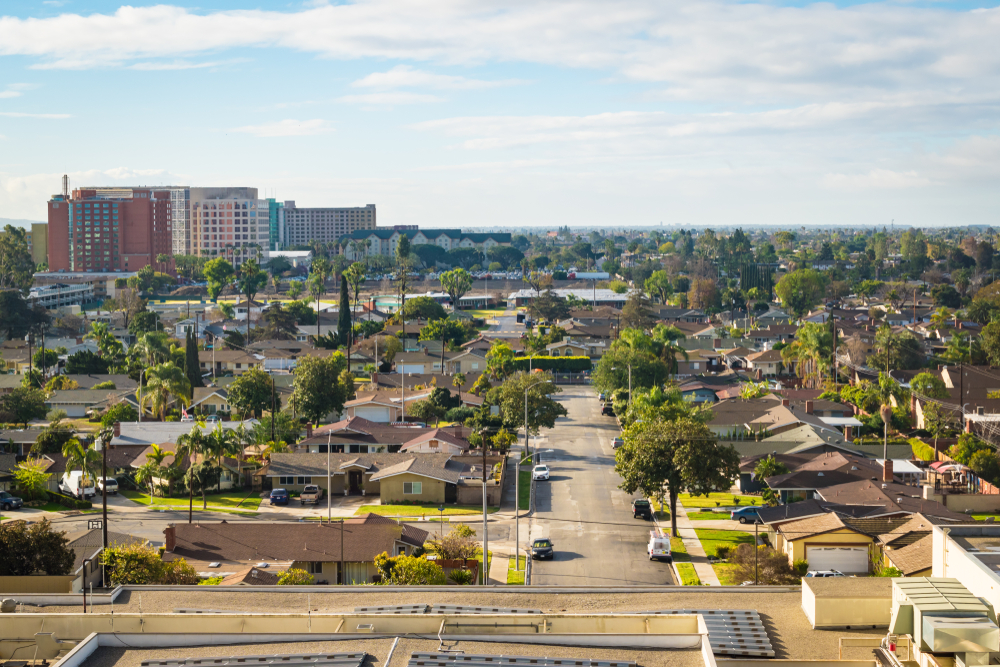 Follow the link to learn more about short term rental regulations in Orange County.